Looking For A Natural Solution To Hormone Balance?
Progressence Plus may be the answer you've been looking for.

First, what is Progessence Plus?
Progessence Plus is
USP-grade, super-micronized progesterone from wild yam blended with essential oils and vitamin E to help women find balance the way nature intended. Specifically formulated by D. Gary Young, ND, and Dan Purser, MD, Progessence Plus maximizes the effects of progesterone by utilizing an innovative delivery system. The first-ever progesterone serum on the market, this essential oil-infused product enhances substance penetration through the skin and contains pure frankincense, bergamot, and peppermint essential oils.
If you're in need of a dragon tamer, look no further!
+ Naturally encourages the body's optimal balance
+ Absorbs more quickly than other natural progesterone supplements
+ Does not require cycling of the application use
+ Menstruating females over the age of 12
+ Pre- and postmenopausal women
+ Women seeking natural balance
+ Women looking for a calming sleep aid
If pregnant, nursing, taking medication or have a medical condition, consult a healthcare practitioner prior to use. Do not use in conjunction with contraceptives.
---
Want even more information on the AMAZINGNESS that is pro plus? Check out this video:
TESTIMONIES ABOUT PROGESSENCE PLUS
These are the personal testimonies of myself and others that are a part of my Young Living family.
These are not meant to diagnose, cure, or treat any disease or illnesses...these are our personal stories.
I cannot guarantee that every person will get the same results.
TA: "My wow moment: So I used to have terrible menstrual cramps. I was using Progessence Plus for another reason, but noticed I wasn't having cramps anymore which I now know is a result of using PP."
KD: "My biggest wow for me is the use of oils to balance/manage my thyroid, hormones, adrenal glands. My whole family is grateful for the difference these oils have made in my life. I take a capsule each morning with Progressence plus and endoflex. If I'm PMSing or nearing my cycle I add sclaressence (just 2 drops of each). And if I'm having cramps I add copaiba. I'm getting ready to switch it up and try rubbing the endoflex over my thyroid each morning instead of taking it, and adding Roman chamomile in to my routine as well."
JB: "…It actually would have to be with Progessence Plus. It was amazing the difference I was experiencing while using it every day! I slept better, had better energy, was not quite as moody, and just felt so put together!"
"About a year after my youngest son was born, I was diagnosed with post partum depression. I had all the signs but just did not see it myself. My doctor put me on Zoloft, a well known depression medication. It did help my mood tremendously, but it was also causing terrible headaches. A friend recommended I should try using progessence plus. So for awhile I used the medicine and the oil together. It wasn't changing the headaches though. I decided one day it was time to try something more natural and dive all in. The next day, I cold turkey stopped the medicine and started using progessence plus with endoflex. I was pleasantly surprised to find stopping the medicine didn't change my mood at all and the headaches were and are completely gone. I have used progessence plus and endoflex regularly ever since!" - TB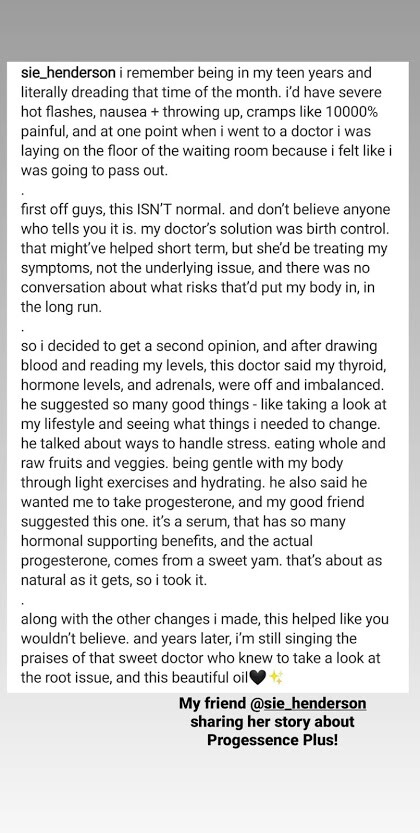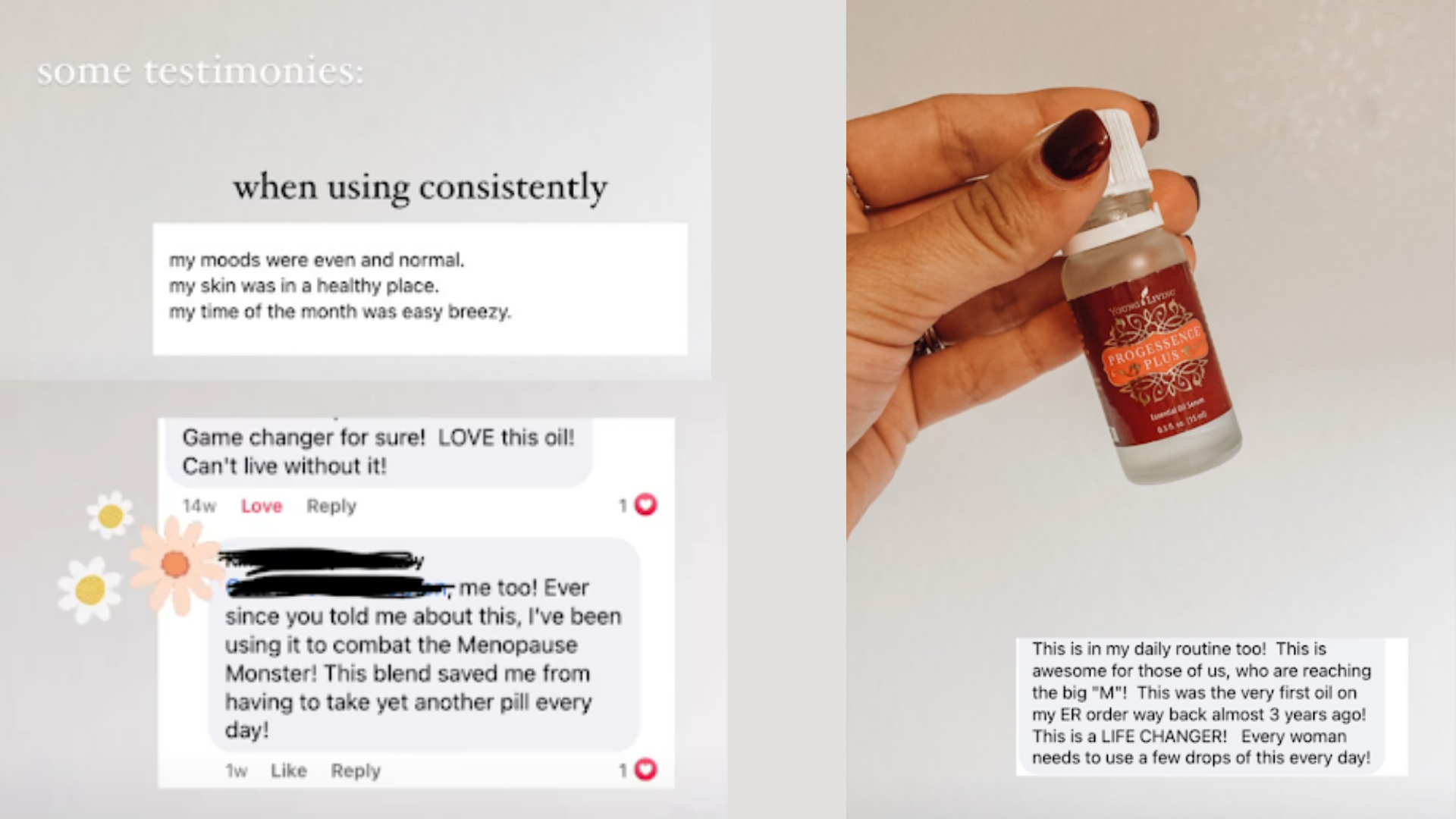 ---