Calling all fall lovers!!! This is for you! I've put together our favorite fall diffuser recipes, fall cleaner recipes & more!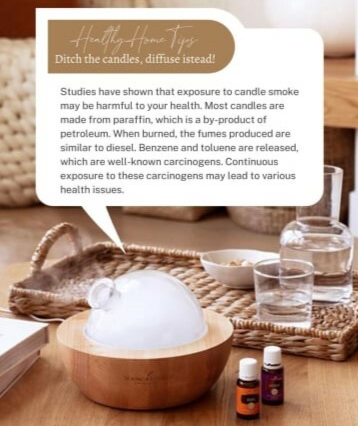 All of us want our homes to smell good for fall. But before you go pick out your favorite fall scented candles, do some research into the toxins that are released into the air when you burn candles. They can cause lung irritation, headaches, and even contain well-known carcinogens. It's not worth harming your family to have your home smell good.
Thankfully, there is another option! Diffusing essential oils can still make your home smell amazing while offering other health benefits as well! Diffusing oils helps purify and clean the air. Breathing in quality essential oils can also offer therapeutic benefits such as helping you feel less stressed and anxious, more calm, and stabilizing all sorts of health functions like blood pressure.
Here are some of our favorite fall scents! Starting up a diffuser is really quick and easy but to make it even more fast, make up these blends ahead of time in an empty oil or tincture bottle and you'll have your home smelling like fall in no time!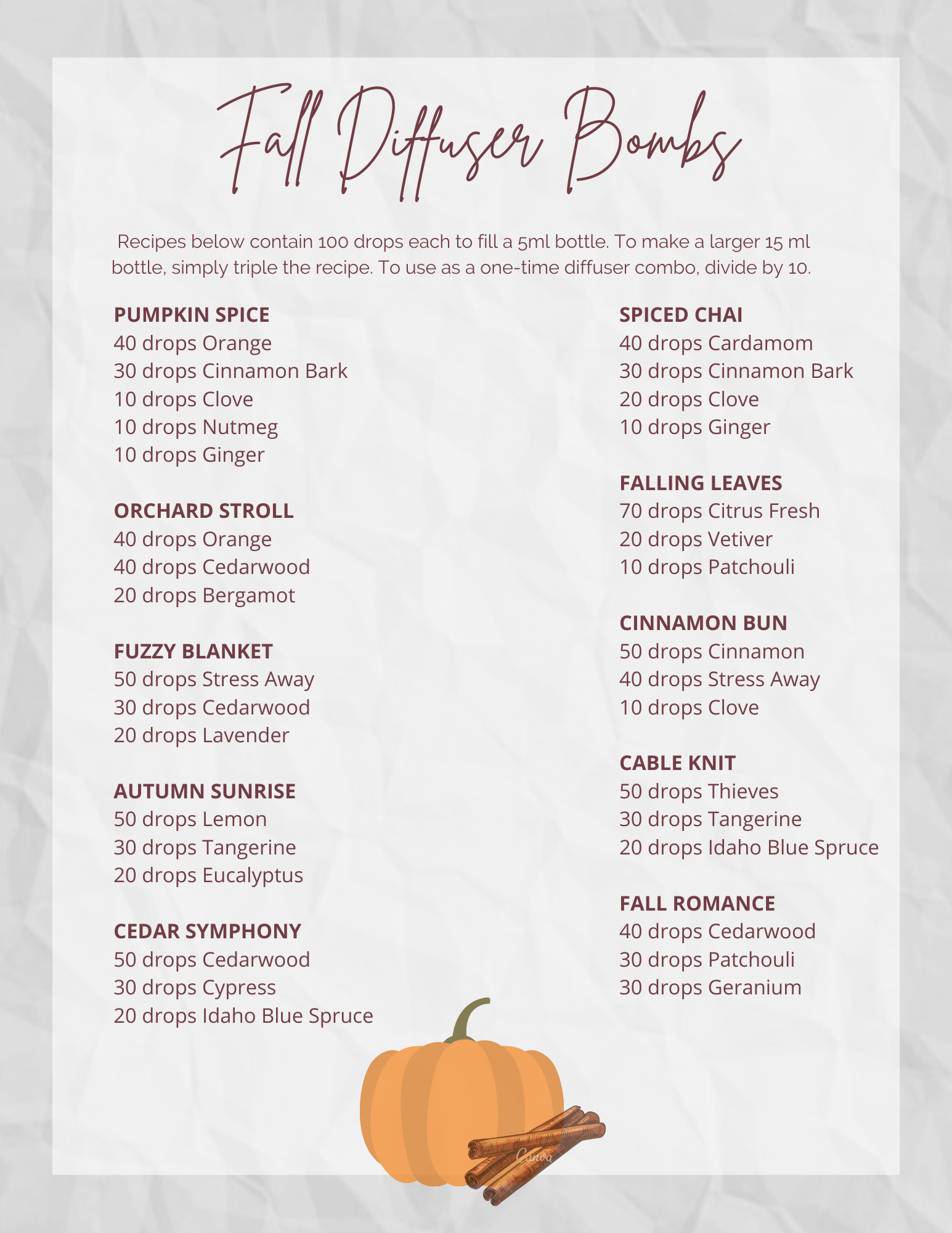 I put together a downloadable booklet just for you with even more fun fall recipes! Download it here:
Want to grab some fall scents to diffuse this fall? Grab this bundle of our favorite fall scents!
Any 100 PV order will come with a free diffuser as a gift from me!
One oil that I especially love to diffuse in fall is Thieves.
Here's why!
Studies conducted by Weber State University (1997) showed the antibacterial effectiveness of this blend against airborne microorganisms. One study showed a 90% reduction in the number of Gram-positive Micrococcus luteus organisms after diffusing Thieves for 12 minutes. After diffusing Thieves for a total of 20 minutes, there was a 99.3% reduction. Another study with the Gram-negative Pseudomonas aeruginosa showed a kill rate of 99.96% after just 12 minutes of diffusion. Talk about mind-blown!
Here are some interesting home experiments that show the power of Thieves!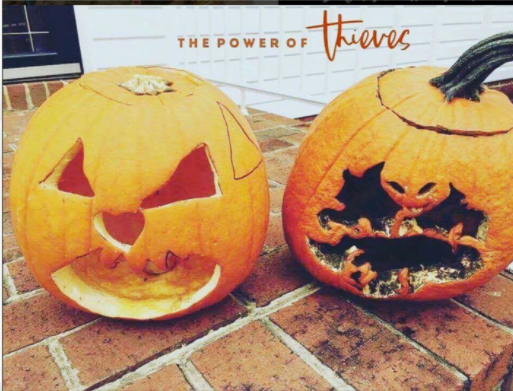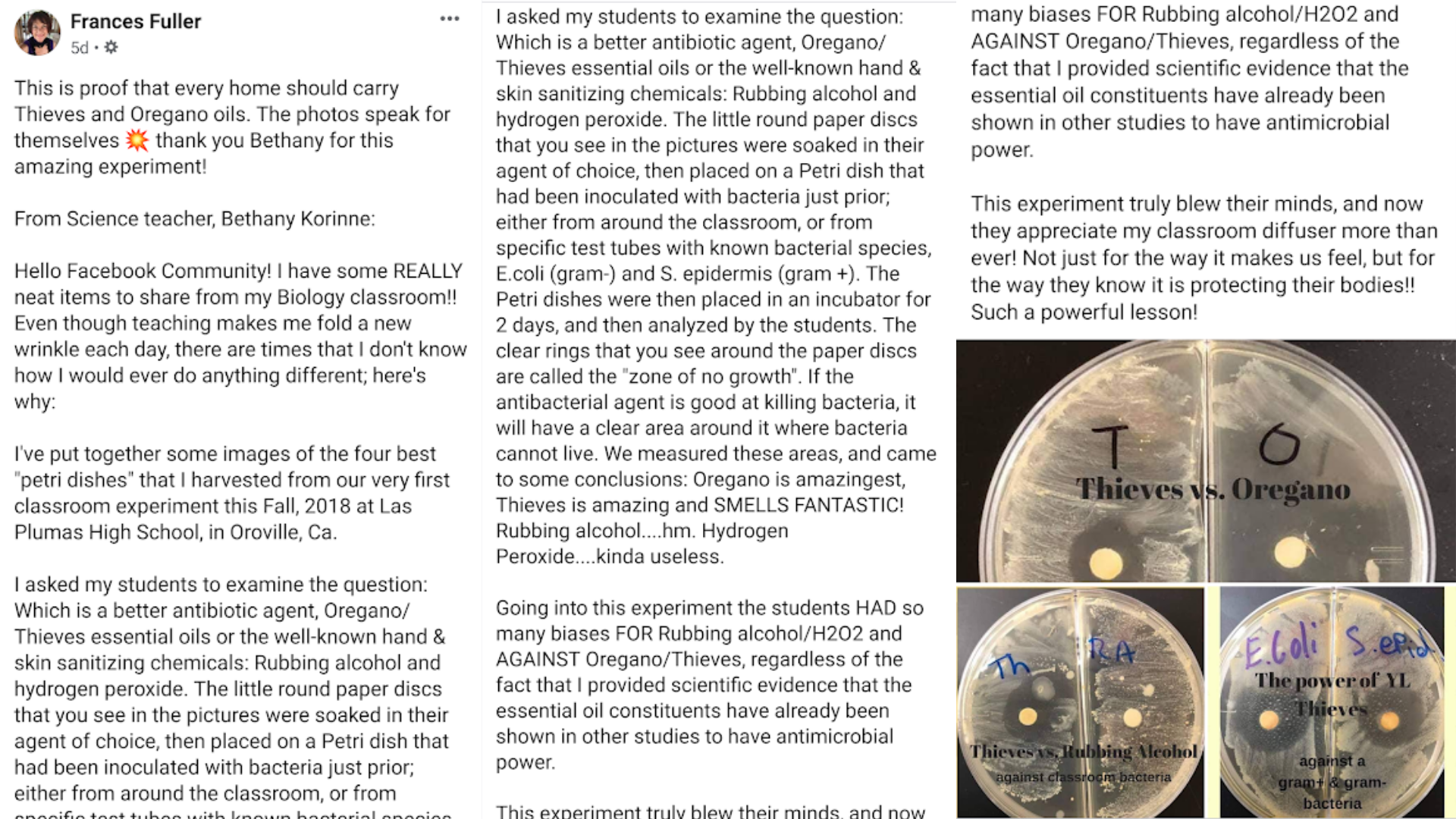 Where you get your oils matters.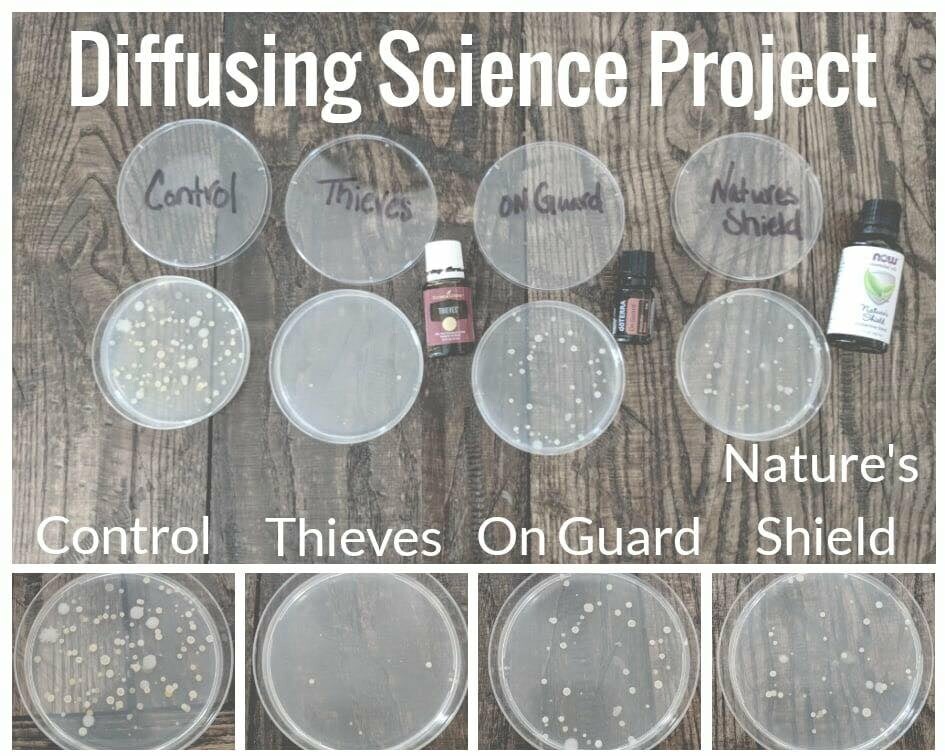 "RESULTS ARE IN
The outcome of our science 'Diffusing' project results are in and we're excited to share!
Our schedule has been a bit crazy, so I do apologize for the wait. We did have to start the project over and do a re-swab in new Petri dishes because we did not collect enough bacteria the first time around. This time we swabbed the boys 3DS and a cell phone. We also added a 'Control' study, where we just diffused water.
Our homeschool Science fair is this Friday and we will share more then, once we have our science board completed. This was a fun family project and the outcome makes us proud we use Thieves to not only keep our home clean but to keep our families immune system supported
Note, the diffuser was cleaned with soap and water before each oil was added to be diffused. It was also cleaned thoroughly before the control study was performed with soap and water.
Disclaimer I am a homeschool mom performing a homeschool science project. I am not a doctor nor am I a scientist. This project was not performed in a certified lab, just in a home with kids that love to learn. This project was not created to make claims. It's solely for a fun science project."
Here are some fun diffuser recipes to use Thieves in!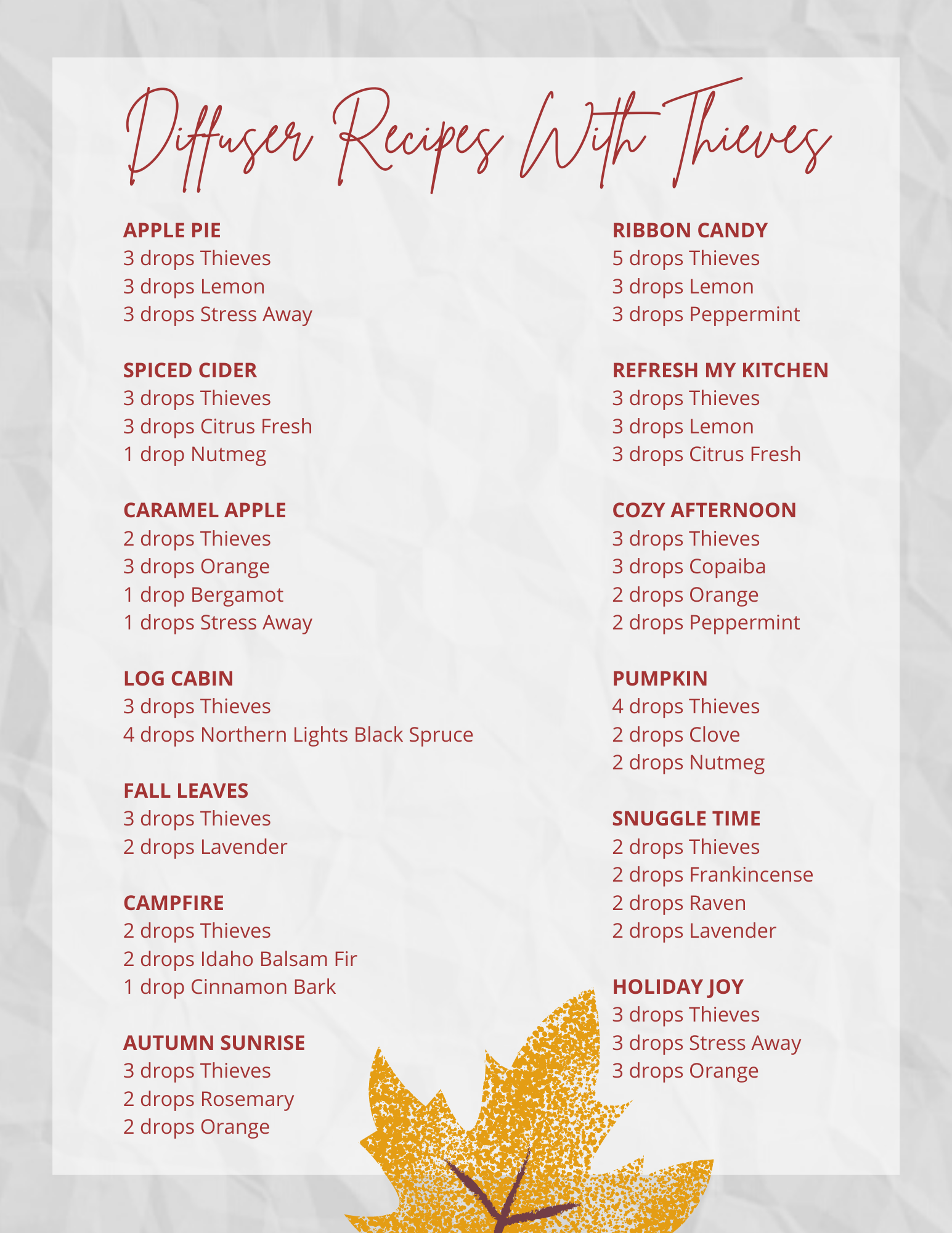 You can also clean with Thieves Household Cleaner! It is completely plant-based and you can use it to clean your whole home! One bottle of Thieves Household Concentrate with make 30 16oz multi-purpose cleaner spray bottles! It contains all non-GMO ingredients and is the best cleaner I've ever used! It costs less than $1 per bottle of cleaner! It's most inexpensive, non-toxic amazing cleaner you'll ever use!
To make the multi-purpose/light degreaser dilution, add 1 capful of the Thieves Household Cleaner (THHC) to a 16 oz spray bottle or 2 capfuls to a 32 oz spray bottle.
Here are some of my favorite recipes for Thieves Household Cleaner to make amazing fall scented cleaners to clean your home with!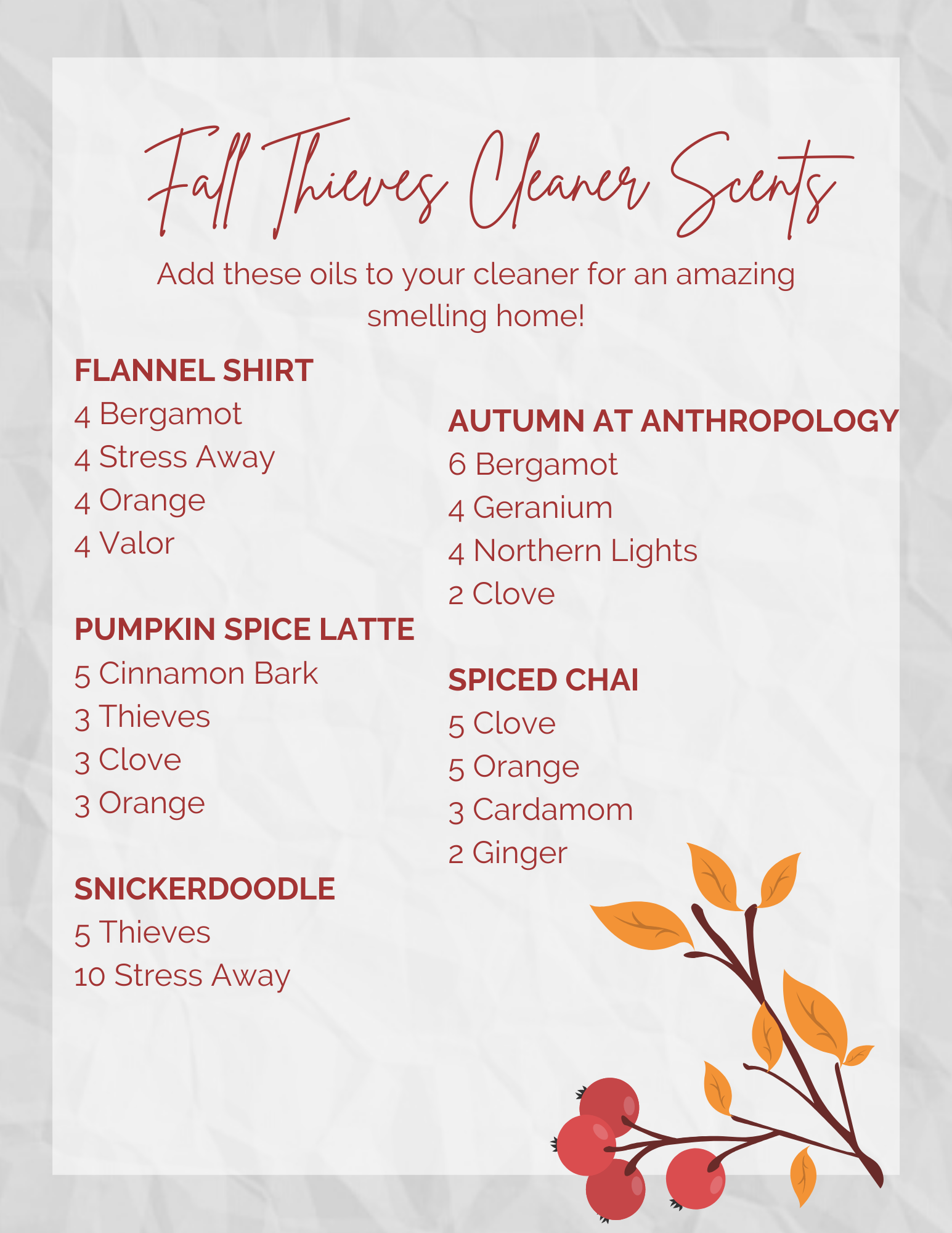 Not only do we use Thieves for cleaning & purifying the air but it is also our favorite oil for supporting our wellness during the fall. Here are some of our favorite wellness DIY's that help me keep my family healthier all fall and winter long!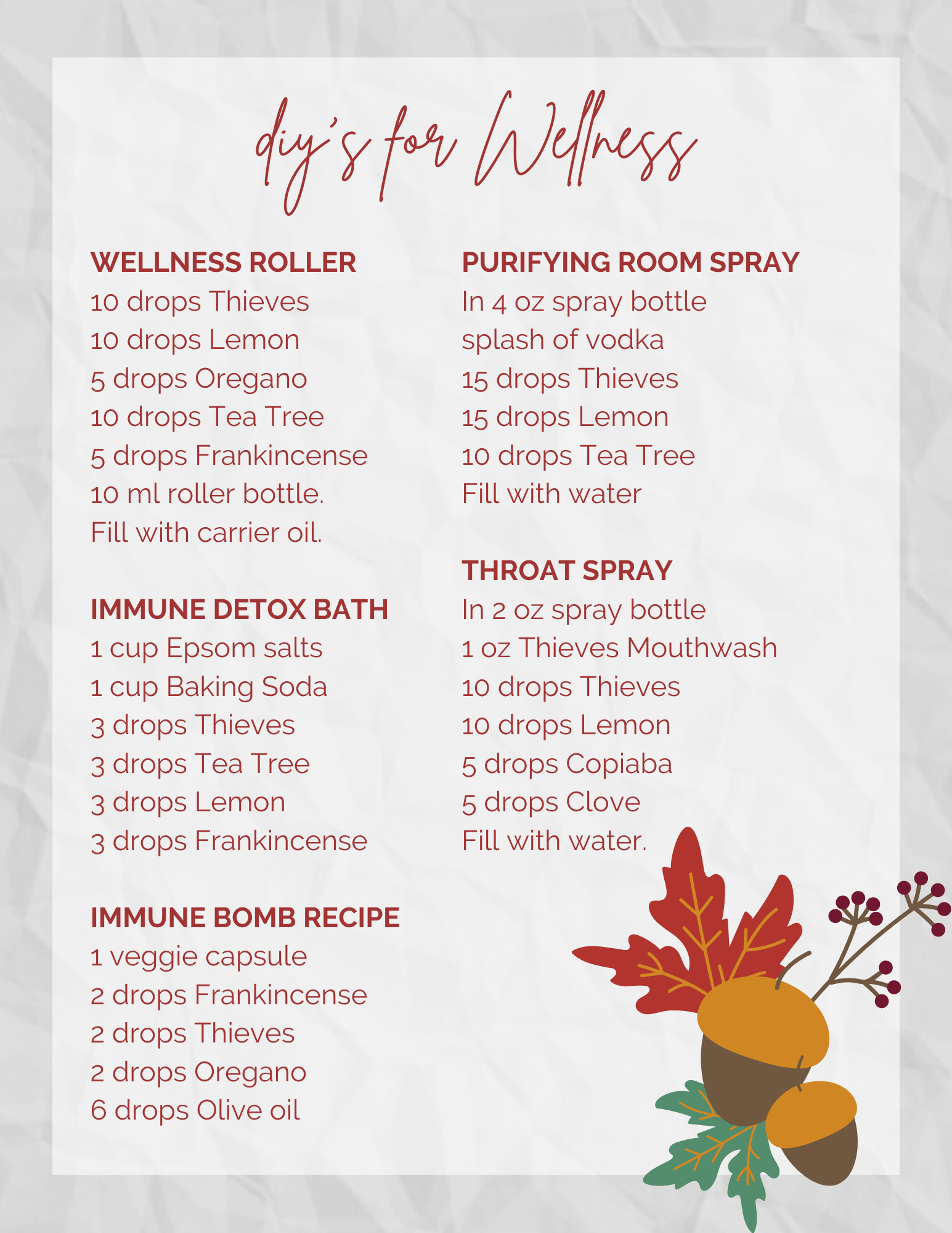 Are you ready to grab some oils to support your wellness this fall? Start with this fall wellness bundle!
Any 100 PV order will come with a free diffuser as a gift from me!
I hope you enjoyed these fun fall recipes! Make sure you grab your downloadable recipe book here.
xo Rachelle <3
---
P.S. Whenever you're ready... here are 2 ways I can help you take care of yourself and your family:
1. Grab a free copy of my guide
Tired of being sick and tired? These are my 5 favorite ways to support a healthy immune system...for myself and my kids! These tips help us stay healthier through the winter months!
—
Click Here
2. Join From Exhausted To Energized: Helping exhausted moms find emotional, physical, and financial freedom
It's my new Facebook community of fearless mamas healing together —
Click Here