I never thought I'd be one to try CBD. It seemed like such a fad! I had no idea what the big deal about it was.
As I started learning about it, I came to understand that CBD is not marijauna and actually can't make one high. I also learned that we have receptors for CBD in our entire body called the endocannabinoid system and that using CBD actually can bring the body into a state of homeostasis, or balance! I was quite fascinated by the science I was learning and I thought CBD might be something I'd like to try at some point.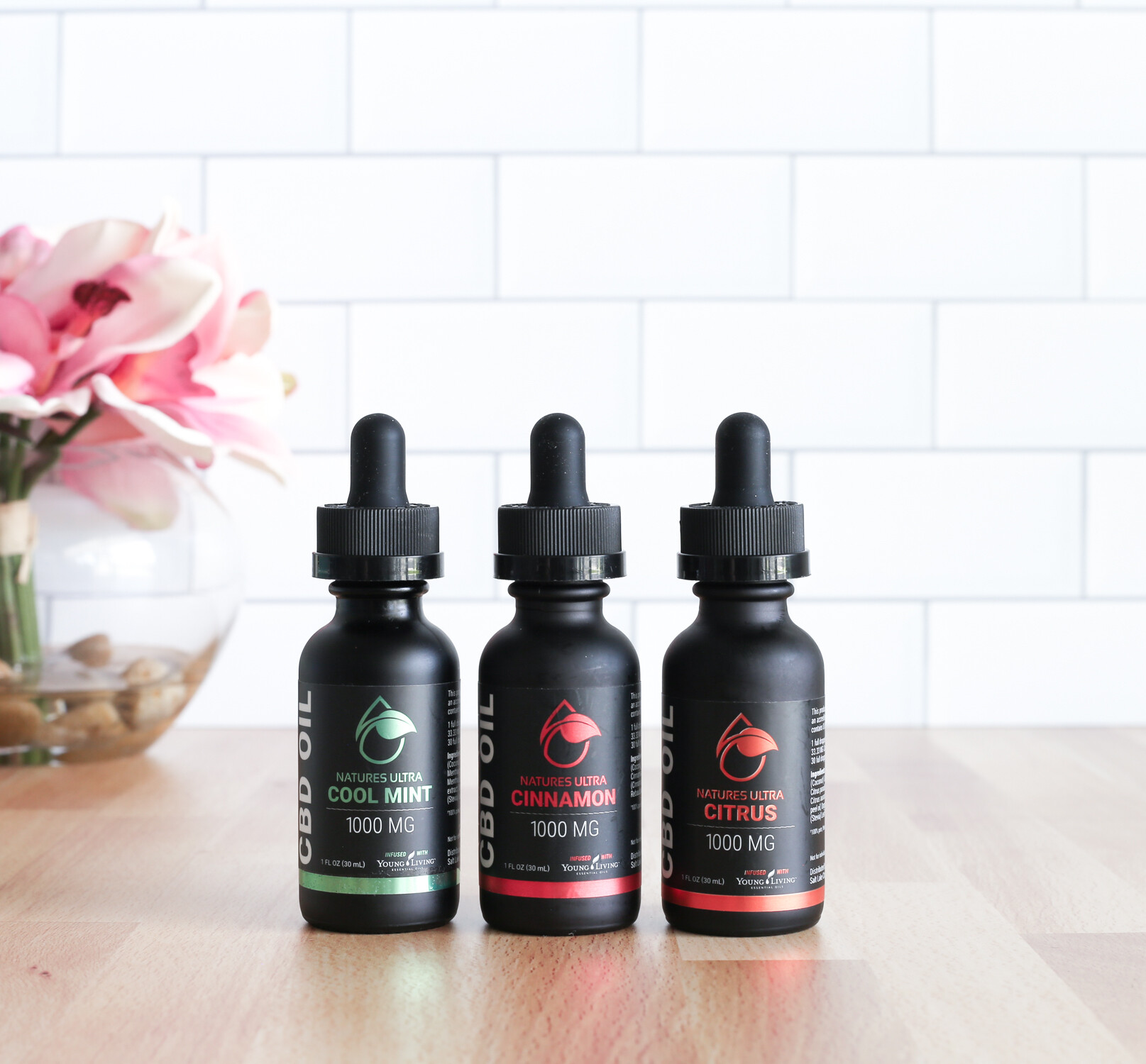 When Young Living partnered with Nature's Ultra, they created a 0.00% THC CBD mixed with essential oils to create a synergistic effect! Nature's Ultra CBD is the only Smart Spectrum & Seed to Seal guaranteed CBD on the market and I finally I have a CBD brand I can trust. Nature's Ultra CBD is even able to be used safely by people who have to get drug tested. My husband is very thankful he can finally use CBD to help with his PTSD without being worried about failing a drug test.
My "Wow" Moment
My "wow" moment with Nature's Ultra CBD came in March of 2020. But first a little backstory...
In January of 2020, I started to have awful tension stomach pains. At first, I thought the stomach pains were a new food intolerance and I tried some oils for digestion. They didn't do anything which I thought strange as they generally soothed the discomfort at least a little! During an episode of these tension pains, I decided to do a Zyto scan. It was very curious because fear was my top emotion and the oil it suggested was Valor.
So I applied Valor topically and smelled it...my tension pains decreased a little but not enough. I tried Stress Away and Peace & Calming next too! Still, the pains were far more severe and didn't go away for very long before coming right back. Finally, I decided to take an Epsom salt bath with Valor, Peace & Calming, & Stress Away...after sitting in the bath for 20 minutes, my stomach pains went away.
But who has time to get into a bath every time they have bad tension pains?
I decided to give CBD a try the next time it happened.
One morning, I woke up and the tension pains were beginning again. I had a full days work ahead and I couldn't afford to be doubled up in pain unable to accomplish anything. I went and took a dropper of the Citrus CBD under my tongue sublingually and then used the Calm CBD roller behind my ears and on my wrists.
I kid you not, less than 5 minutes later, the stomach pains were completely gone and they didn't come back for the rest of the day and I was able to focus and concentrate and get everything done that I had needed to get done. I was amazed! CBD is one of my favorite tools now for anxiety, stress, and tension.

---
Lisa's CBD Story
"My aha moment came when my sweet 82 year old mother was sick. Normally fun and vibrant, my mother has that personality that energizes everyone. She jumped right on the Young Living band wagon and loves to use her diffuser in her bedroom. She will tell you her favorite oil to diffuse is lavender.
One random morning I woke up to find my mom slumping over in her chair. It was relatively early, and I didn't know how long she'd been there - I'd left her alert and active (and feeling well) the night before. I can't begin to tell you how scary it was. I called out to her that I was going to take her to the emergency room right away. Her color was poor and she could barely hold her head up. She explained to me what was wrong and somehow I remembered that I had purchased some YL CBD oil to help when she was struggling.
I helped her put one dropper full under her tongue and the results were immediate. I wish I had a picture to show you how quickly it helped her to feel more engaged. She was able to lift her head and her color had returned. She began speaking more clearly and was able to get herself dressed before we rushed her to the hospital. By the time we arrived, my mother was herself again, so a few quick tests were done and she was released. Incredibly, the oils and oil-infused products are changing our lives."
---
Phillip's CBD Story
Phillip struggles with PTSD and Major Depression...he also works as an electrician where he gets drug-tested at random intervals so he was worried about trying CBD...but when he found out that Nature's Ultra was 0.0 THC, he felt more confident about trying it to see if it helped. He started taking CBD every day in the morning and before bed and he felt less angry and more settled.
He also pulled out his shoulder one day and it was in a lot of pain when he got home from work so he put a couple drops of the CBD oil right on his shoulder and rubbed it in and was amazed at how he felt no pain in just a couple of seconds!
---
Want to try CBD and see how you feel?
xo Rachelle