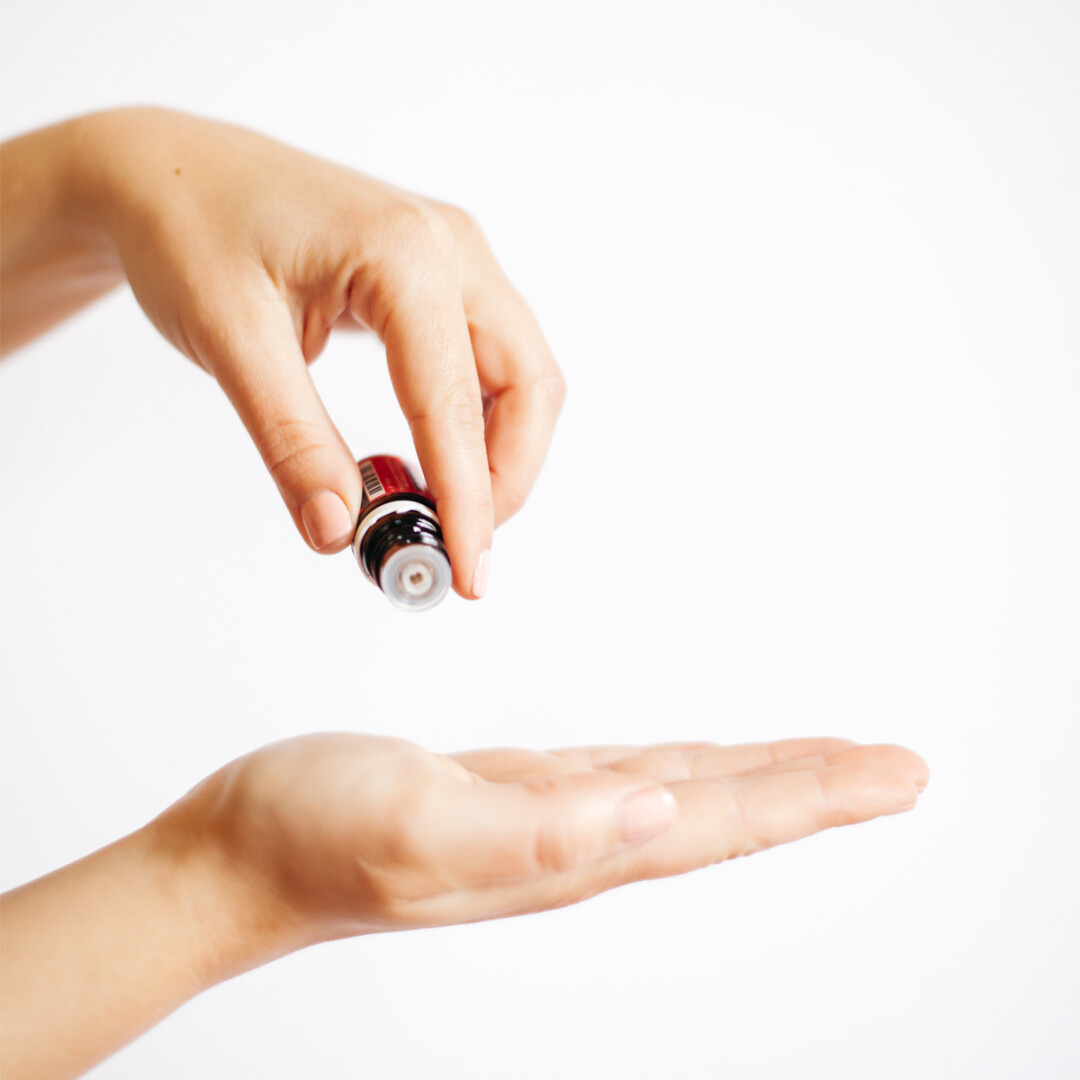 Are you wanting to compare essential oil brands? Here are a few tests you can do at home. Of course, these tests aren't going to tell you if there are heavy metals in the oils or chemicals, but they will tell you if they have been diluted in any way.
These test ideas were borrowed from the book,
"The Essential Oil Truth: The Facts Without The Hype"
by Jen O'Sullivan, a certified aromatherapist. I highly recommend this book if you are wanting to understand more of the differences between low quality and premium quality oils.


Test #1 - The Freeze Test
Freeze the oils before you open the cap. If they freeze, they are low quality. You may also then open the cap once for 60 seconds and then place the cap back on and try freezing them again. The oxygen added to the airspace will sometimes create a molecular change in certain oils to cause them now to freeze even if they did not freeze before you opened the cap. On high quality essential oils, this should not happen in a normal freezer on most oils.
Test #2 - The Filler Test
Take a piece of cotton rag typing or drawing paper and drop one drop of the same type of oil, like Lavender, from a few different brands. Make sure they are all of the same listed species, such as Lavender angustifolia. Draw a pencil circle around each drop after each drop has fully infiltrated the paper and label it with the brand name or leave the bottle at the top of each drop.
If you use the pencil mark method of labeling, be careful that your pencil mark does not come into contact with the oil drop. Check the paper often. If it dries within the hour and leaves no residual mark, then it is laced with an alcohol as filler. If it takes a while to dry but then leaves a slight stain, then it is laced with carrier oil as a filler. If it takes around 4 hours to dry and leaves no residue whatsoever, then it is most likely pure. However, this is not a definitive test on purity, as some chemicals will dry clear too. It is really just a test to give out if there is alcohol or carrier oil used as fillers.
Test #3 - The Personal Usage Test
Find something you love to use essential oils for. It may be something simple, like helping support your airways from possible histamine responses. It may be that you want some joint support to help ease symptoms of inflammation. Find the one that is something your body will feel instantly.
One idea is to apply a drop of peppermint to one side of your neck and apply a drop of another brand of peppermint to the other side of your neck and time how long you feel the cooling sensation on your neck. The longer it lasts, the more effective that oil is.
My husband's nose is so sensitive that he can literally smell chemicals in other brands that no one else can tell has anything in it. Ones that they thought were completely pure and unadulterated. And then he gets a headache for 6 hours...he's my litmus test. Lol
20 Questions to call and ask an essential oil company:
#1. Do they provide complete distill or first distill oils?
#2. Do they distill their oils using solvents? If so, which ones?
#3. Do they distill their own oils or purchase from third parties?
#4. Do they bottle their own oils?
#5. Do they own their own farms?
#6. Do they provide the seeds to the farmers?
#7. Do they know what pesticides are being used?
#8. Do they know if the ground is organic?
#9. Do they discard any mistakes or are they resold to other companies?
#10. Can you visit the farm to see how the oils are made and take a tour?
#11. Are the distillation drums cone shaped or dome-shaped at the top?
#12. Do they test each essential oil batch for purity?
#13. Is testing done in-house only or do they also do third-party testing?
#14. Do they have any trained aromatologists on staff?
#15. Do they test their oils side by side with oils from other companies?
#16. Do they test for when the peak harvest Time is?
#17. Do they ever have to recall their oils?
#18. Do they recommend to NOT ingest their oils?
#19. How many single, non blend essential oils do they carry?
#20. What sustainable practices are in place for their global footprint?
If you do not understand why these questions are ones you should ask, I highly recommend reading the book I linked above or this book by Dr. Doug Corrigan:
"Innoilvation - The Science of Producing Powerful & Safe Essential Oils".
Dr. Doug has a Ph.D. in Biochemistry & Molecular Biology, a master's in Engineering Physics (solid state physics), and a bachelor's in Engineering Physics (electrical engineering). He has worked with NASA and then started a biotech company that developed new tools for discovering drugs to combat drug resistant forms of HIV.
When his family discovered the power of essential oils, he was determined to find out why they actually worked and began to uncover the science behind essential oils and teach it to others. He is certainly by far, the smartest person I know and I highly recommend any of the education that he provides on his website as he makes complex things very simple to understand. This book is the best place to start for understanding how to compare oil brands and understand the science behind distilling essential oils so you can keep your family safe from the harmful effects of low quality oils.
xo Rachelle
---
P.S. Whenever you're ready... here are 4 ways I can help you take care of yourself and your family:
1. Grab a free copy of my guide
with 5 questions to ask your doctor about vaccines and discover why these questions are important so you can make the most informed decisions for your family. (#4 might shock you!) —Click Here
2. Join From Exhausted To Energized: Helping exhausted moms find emotional, physical, and financial freedom
It's my new Facebook community of fearless mamas healing together — Click Here
3.) Come to a free educational class
To learn more about how to use oils safely and get the most benefits from them, come to one of my FREE online classes...no purchase necessary. To see the events planned for this month, visit my
home page
and click "EVENTS".
4.) Check out my brand comparison guide
There are so many different brands of essential oils. How do you know which one to choose? -
Click Here