These are the personal testimonies of myself and others that are a part of my Young Living family.
I am not a medical professional and these testimonies are not meant to diagnose, cure, or treat any disease or illnesses...these are our personal stories.
I cannot guarantee that every person will get the same results.
---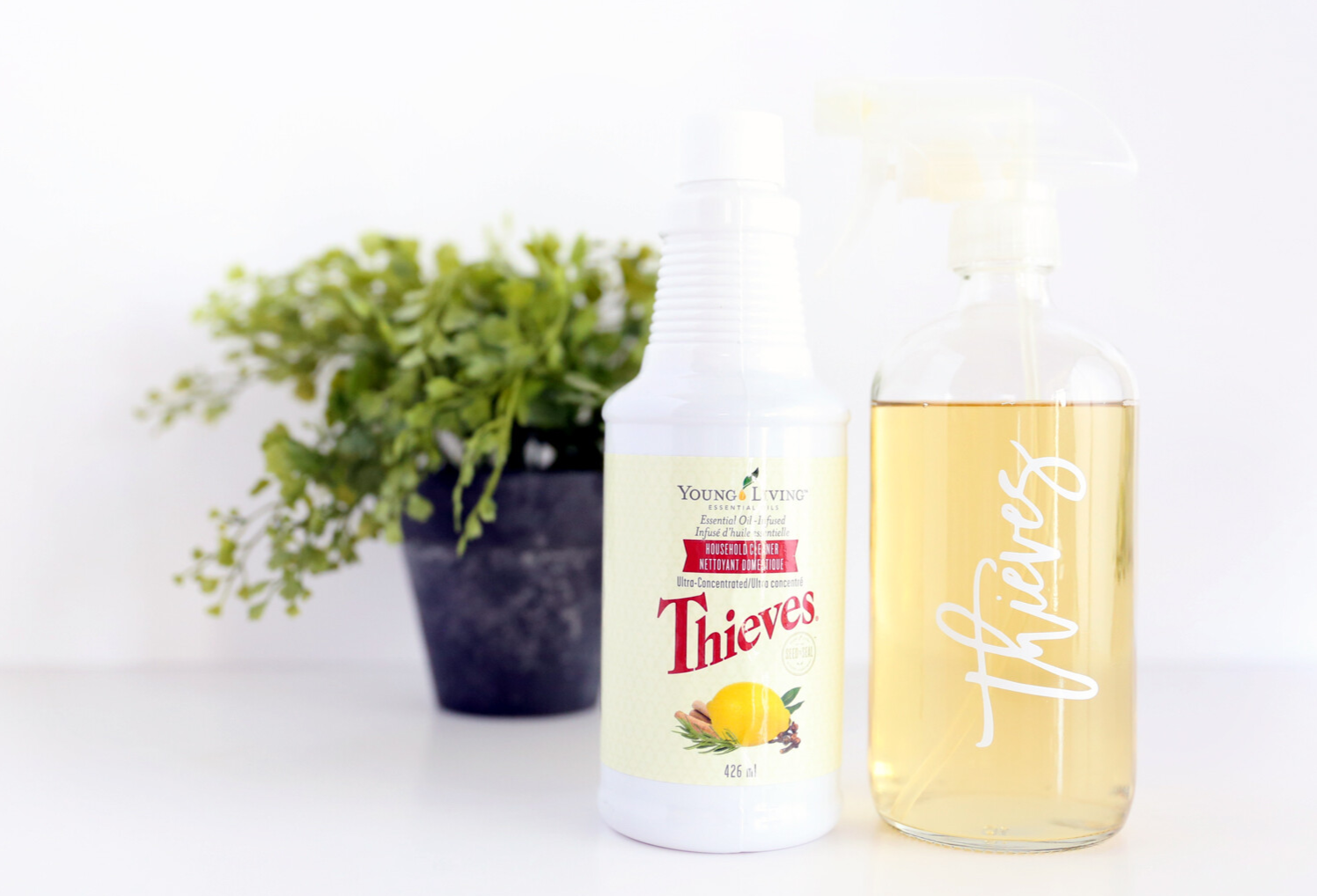 THIEVES HOUSEHOLD CLEANER
JB: Thieves cleaner has also been revolutionary. I use it on everything - floors, counters, toilets, sinks, car leather, AND in my laundry. I have been amazed at how well it works to put a little concentrate thieves cleaner on a stain, let it soak and then wash it. Comes out completely pretty much every time."
DM: "Thieves cleaner is just a wow moment every time you use it!"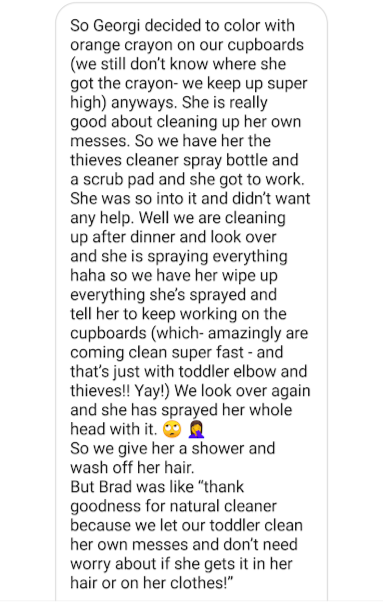 ---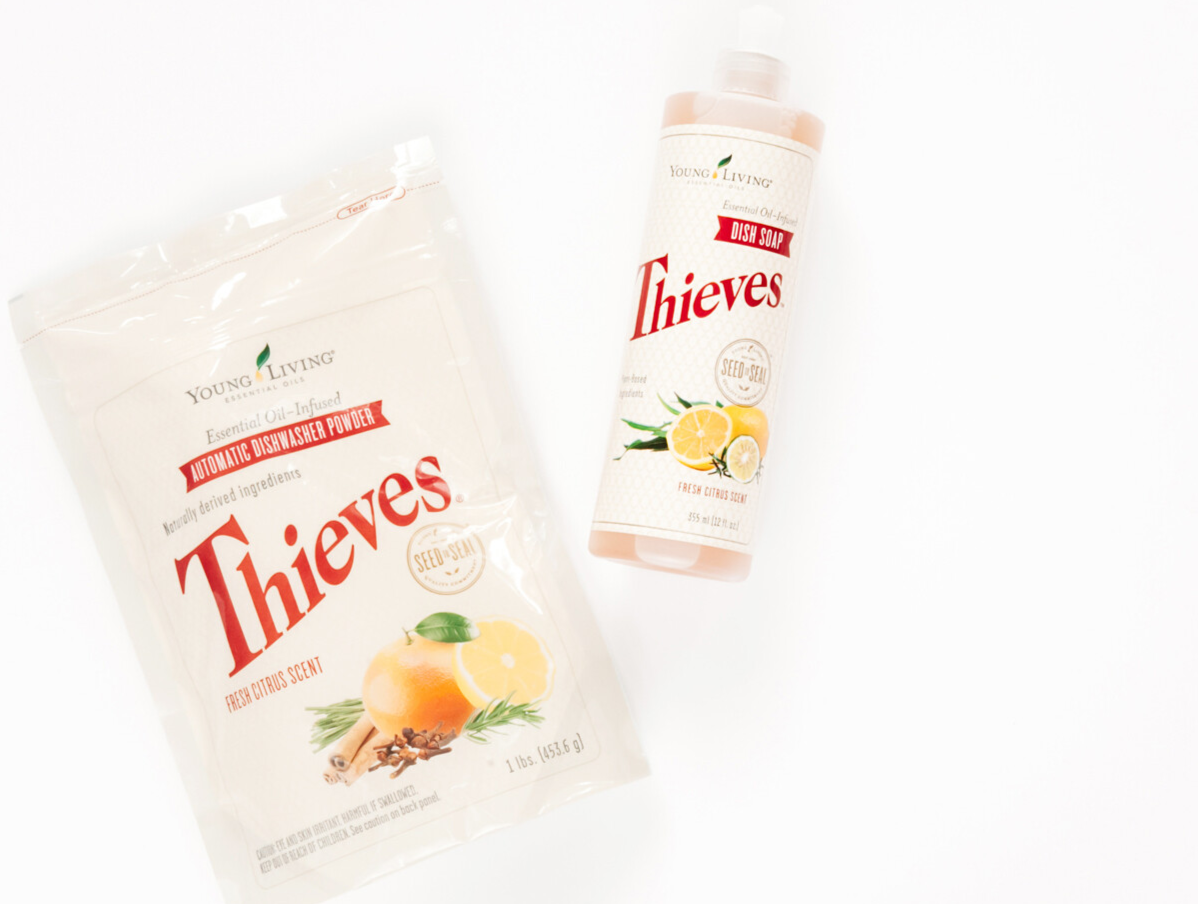 THIEVES DISHWASHER POWDER
PB: "I was hesitating buying the dishwasher powder because our water is so weird up here. It's very alkaline and I just thought that my stuff would have water spots on it and everything and I might have to add citric powder and I just didn't know if I wanted to go through all that but I have to say that I used the dish powder. And my dishes came out sparkly clean. I'm so happy I tried it because my dishes are much better looking than with the seventh generation liquid dishwasher soap I was using."
---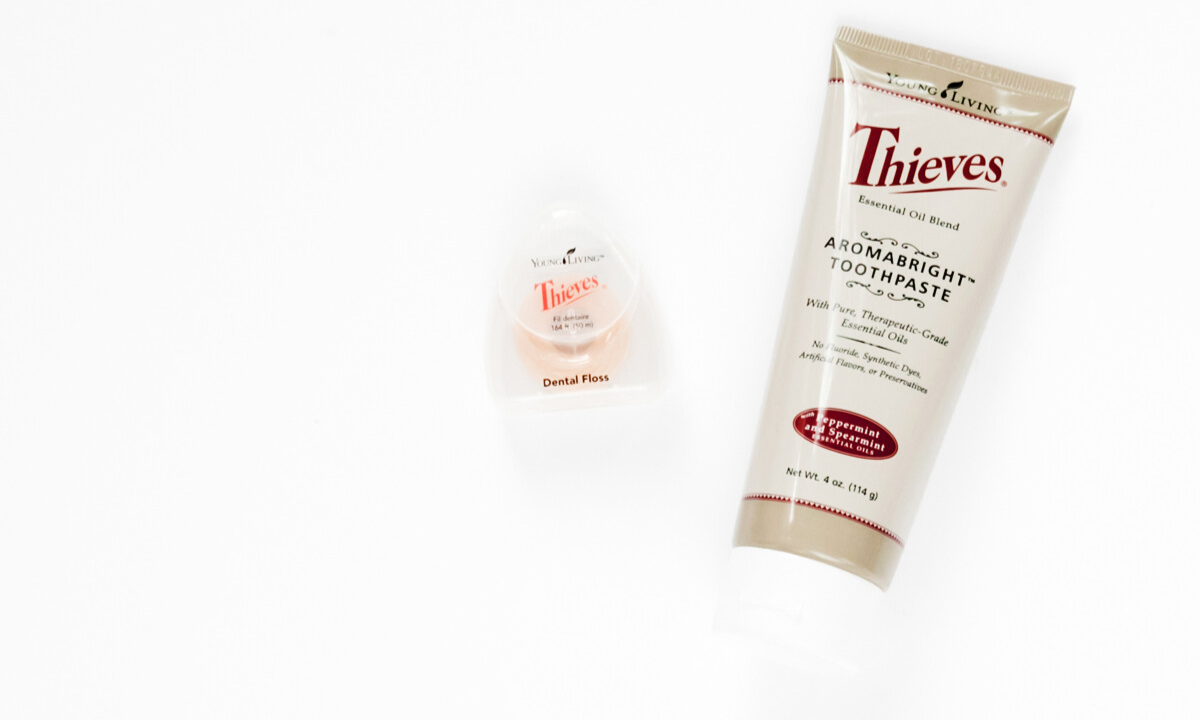 THIEVES TOOTHPASTE
AB: "My wow moment was with thieves toothpaste. I got it free during a BOGO. I thought I would try it because I had an infected tooth for at least 3 months. My dental insurance wasn't the best so I was trying to hold out until January when my plan changed to see a doctor, but after less than 2 weeks using the toothpaste my tooth was healed!"
Unhealthy gums? Here's what I did to improve my gum health! My gums had been receding a lot and bled very easily. My dentist was very concerned about my gum health...at the time, I was just using a normal brand of toothpaste from the store.
That's when I made the switch to Thieves toothpaste. Thieves toothpaste is absolutely amazing...I love the Thieves Whitening toothpaste & Thieves Denterome Ultra Toothpaste but all of the Thieves toothpastes are wonderful! You'll be shocked at how clean your teeth feel! It's like you just went to the hygienist!
My teeth are very poor quality and I always get cavities...like 3-9 per dental visit in the past. The last two dentist trips, I had 0 and 1, respectively. I was very very happy and impressed!!! - Rachelle
---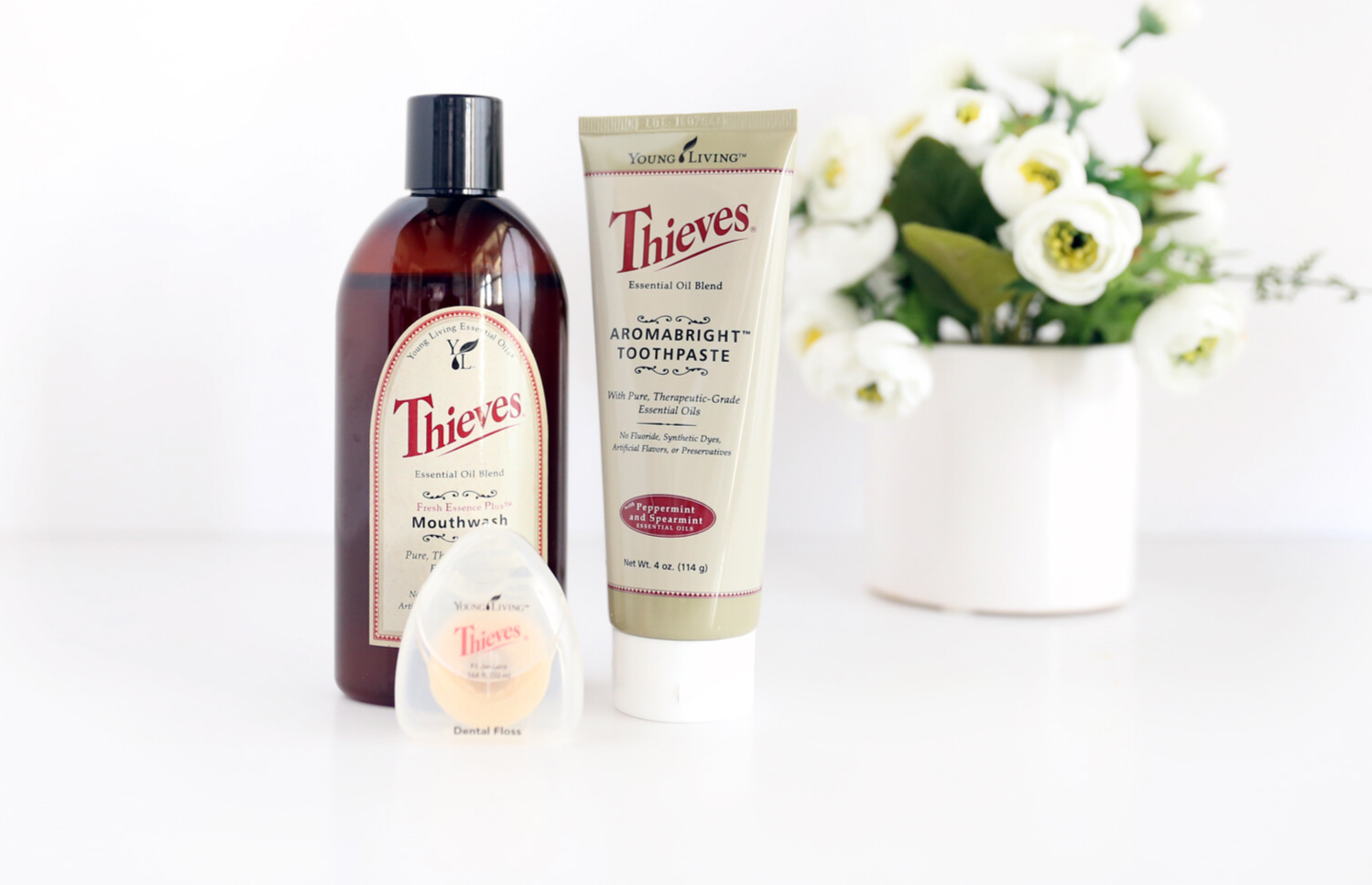 Thieves Mouthwash
I wanted to do more to really improve my gum health so I started putting a drop of Melrose or Thieves directly on the toothpaste on my brush for that extra support. I started noticing that my gums looked more pink and healthier! My gums stopped receding too! The next time I went to my dentist, he was very impressed by my gum health and told me that my gums were not inflamed at all! They also didn't bleed when the hygienist flossed my teeth like they always had in the past and I'll be first to admit that I'm terrible at flossing! I just found my final step in my dental hygiene routine that was missing...Thieves mouthwash in my water pic. I love Thieves mouthwash because not only does it contain the power of Thieves against all bad stuff but it also contains colloidal silver!

WOW. You guys, my gums have never felt this clean! I use a half cap-full cap and dump it into the water before I pic my teeth...I'm never going back to plain water!

- Rachelle
---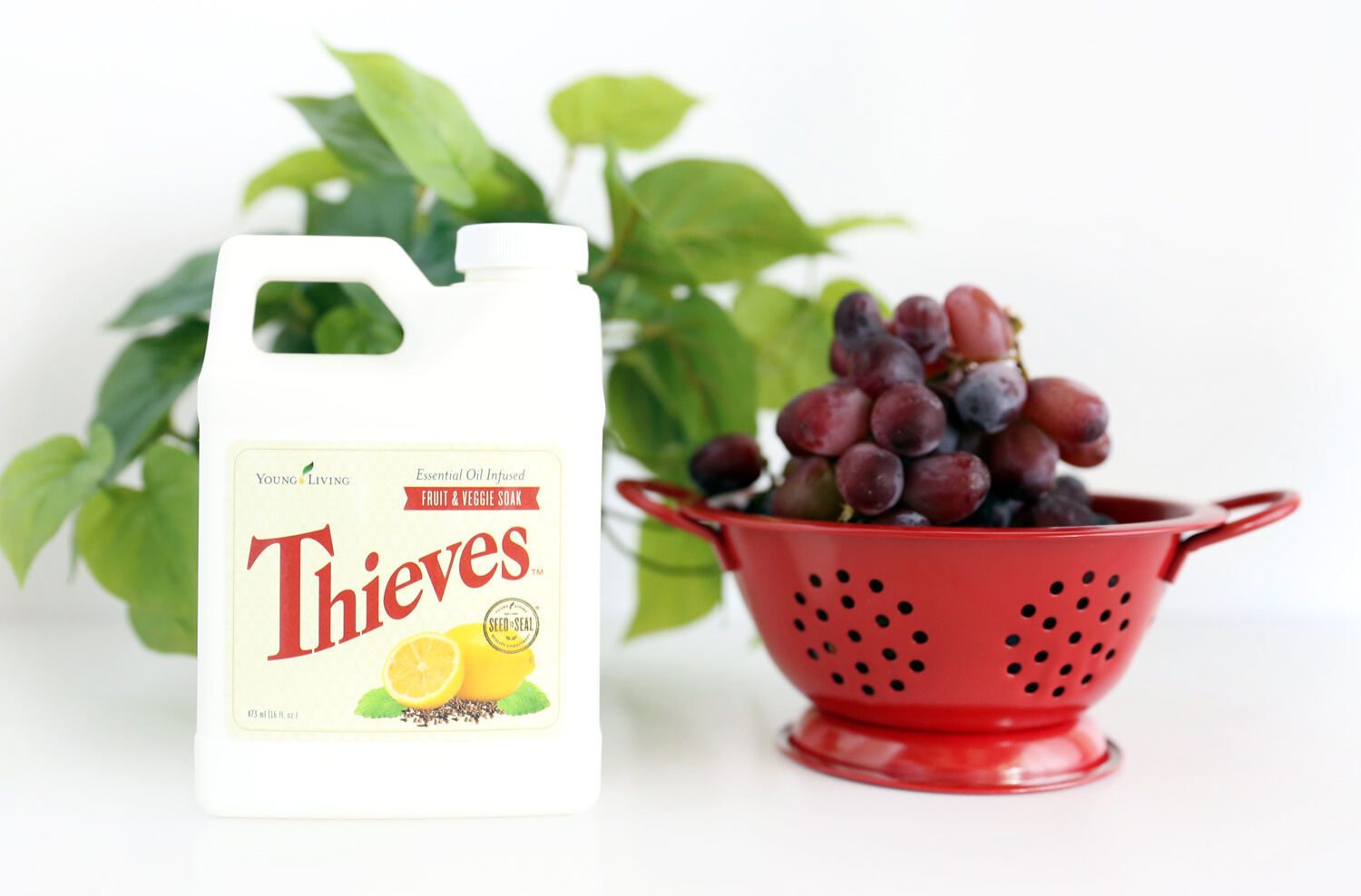 Thieves Fruit & Veggie Soak
A picture is worth a thousand words. This fruit & veggie soak is amazing at getting all the yuck off of your fruits and vegetables. It doesn't leave any weird taste on them and it will make all your fruits and vegetables last longer too! - Rachelle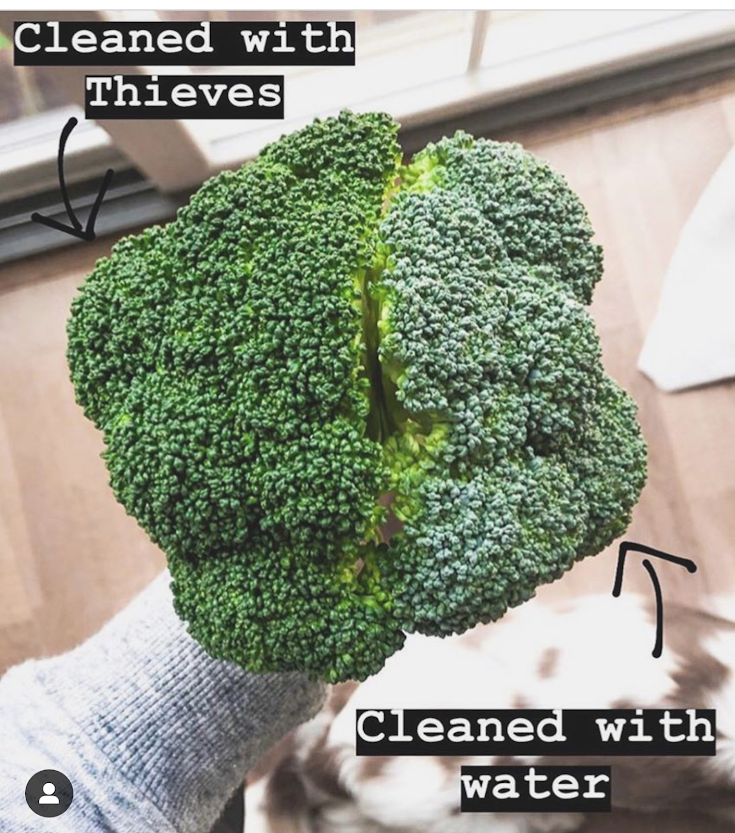 Ready to try Thieves in your home?
xo, Rachelle