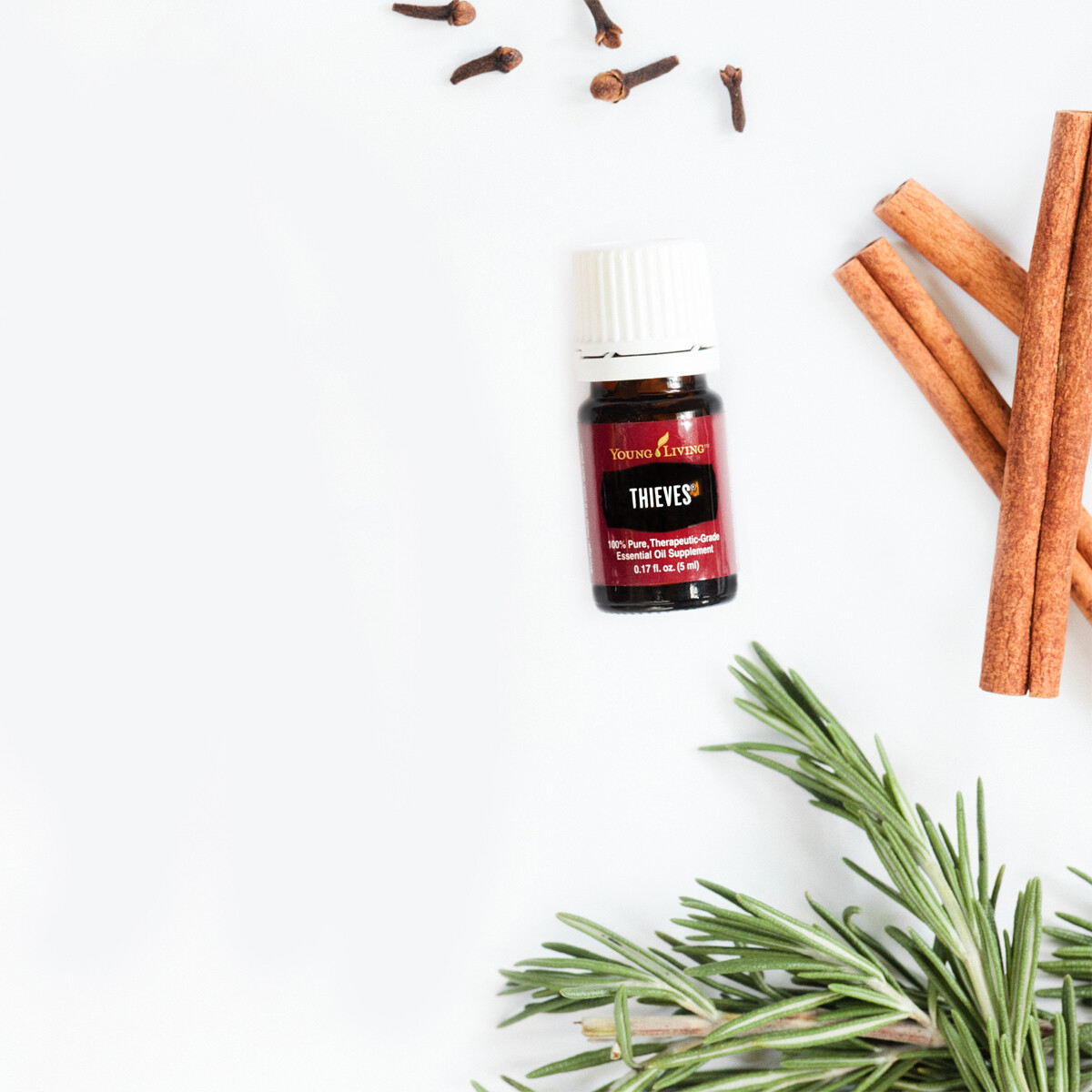 First, what's up with the name "Thieves"?
"The name "Thieves" comes from its interesting history. During the Dark Ages of Europe there were several great plagues that killed millions. These fatal epidemics were so contagious that when people died, no one was willing to remove the bodies for fear of contracting the illness themselves. People would fall dead in the street and be untouched and unburied.
However, there were some thieves who stripped these bodies of their jewelry and broke into the homes of the deceased to rob them and they didn't get sick. When a king arrested several of them, he demanded to know their secret upon pain of death.
The king discovered that these robbers were actually perfumers and spice traders who knew of the protective properties of essential oils. They used oils such as clove, cinnamon, lemon, and rosemary which they put masks for breathing and suspending in vinegar to rub on their bodies. Thus came the name "Thieves" for this powerful blend."
an excerpt from "Healing Oils of The Bible" by David Steward Ph.D., pg. 77
---
Scientific Testing of Thieves
"Thieves has been tested at Weber State University for its potent antimicrobial properties. Thieves was found to have a 99.96% kill rate against airborne bacteria. Cinnamon bark oil has been tested alongside antibiotics, penicillin, and ampicillin, in their effectiveness against Escherichia coli and Staphylococcus aureus. The effectiveness of cinnamon was found to be comparable to the antibiotics for both types of bacteria. This data is published in the second edition of the Essential Oils Desk Reference (EODR) on page 411."
an excerpt from "Healing Oils of The Bible" by David Steward Ph.D., pg. 78
---
Home Science Projects with Thieves
This right here is what sold me on never using white vinegar or Mrs. Myers to clean ever again. GROSS!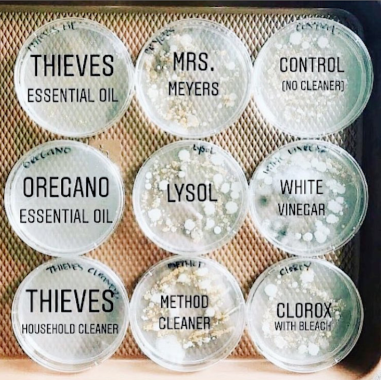 Maybe you aren't convinced from one in home science project. What about this one?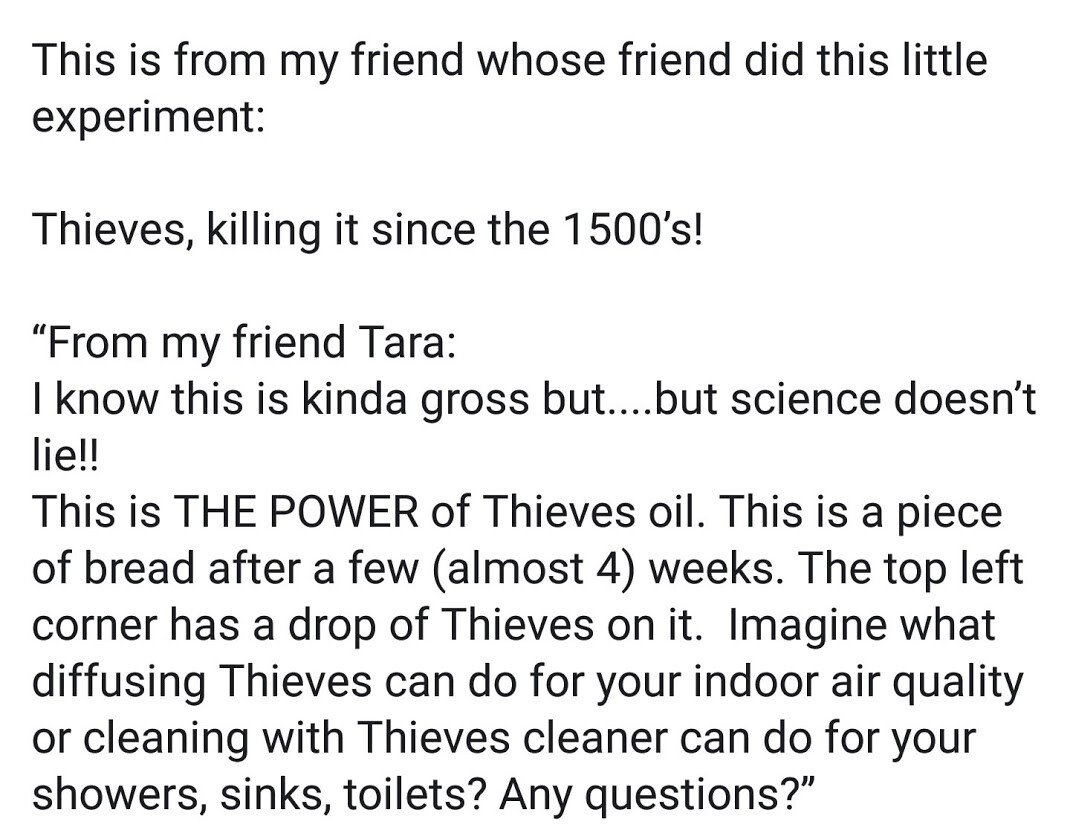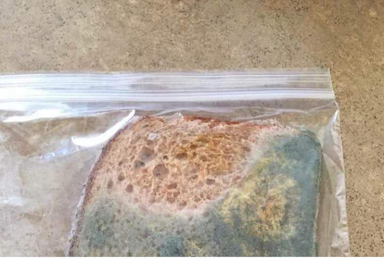 You can try this one at home easily to see for yourself if Thieves works like they say it does!
This was a classroom experiment with Oregano and Thieves! This one blew my mind!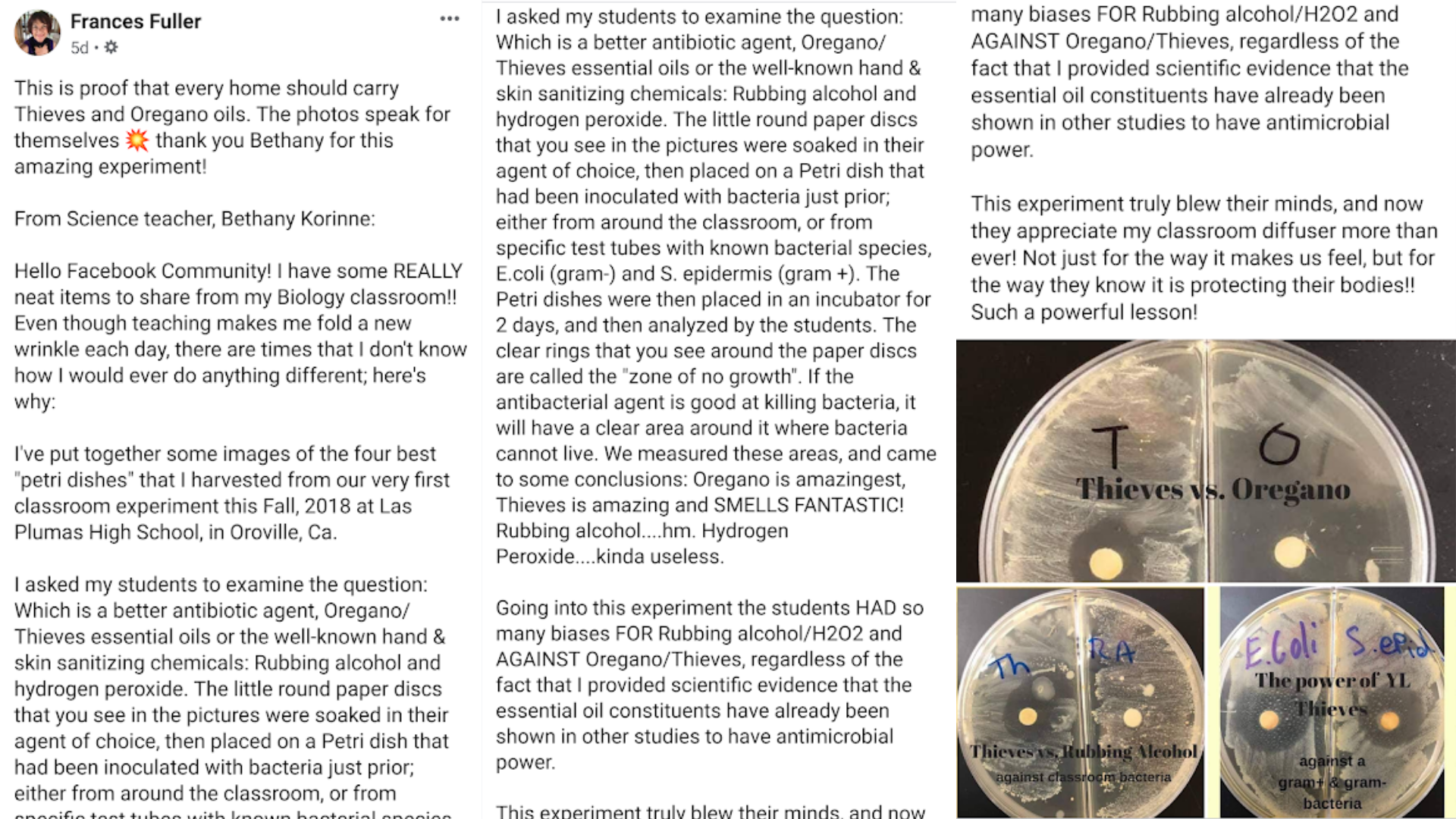 I could go on but I think you get why I love the power of Thieves so much!
But does the Thieves Household Cleaner actually clean?
These pictures are courtesy of Sarah Harnish and the Oil Ability Team.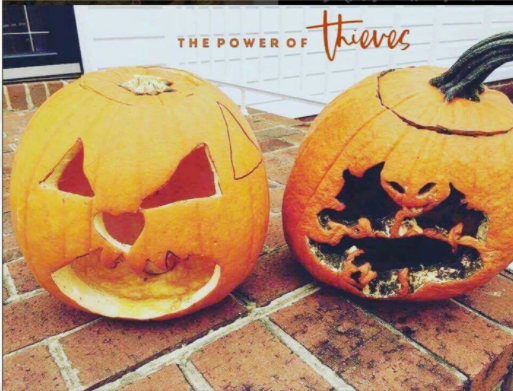 For a completely plant-based cleaner, Thieves blows every other cleaner out of the water! And check out these ingredients - all derived from plants!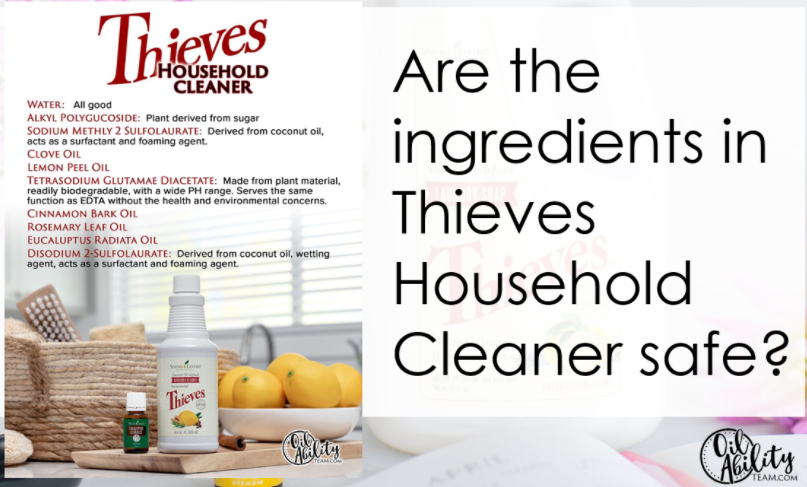 Besides the aromatic essential oil of Thieves, Young Living also carries an entire plant-based product line that contains this powerful blend. They are some of my favorite products and they really do work!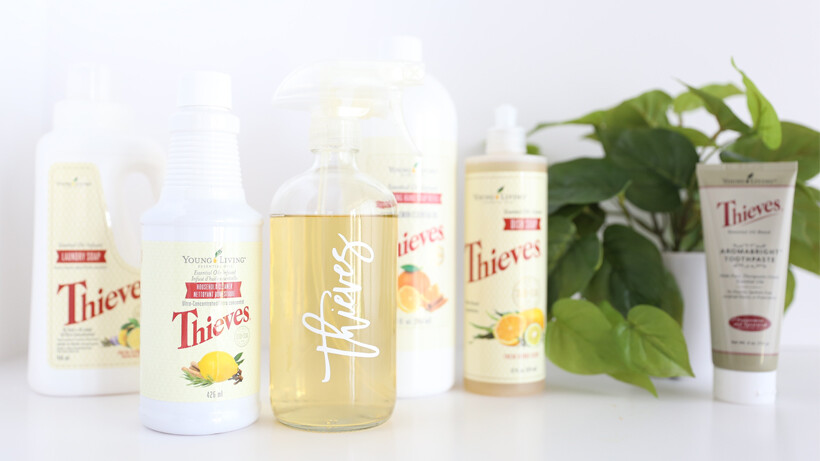 Thieves Household Cleaner
Thieves Dish Soap
Thieves Dishwasher Powder
Thieves Cleansing Bar Soap
Thieves Laundry Soap
Thieves Toothpaste (a variety)
Thieves Cough Drops
Thieves Dental Floss
Thieves Mouthwash
Thieves Chest Rub
Thieves Foaming Hand Soap
Thieves Fruit & Veggie Soak
Thieves Hard Lozenges
Thieves Spray
Thieves Hand Sanitizer
Thieves Wipes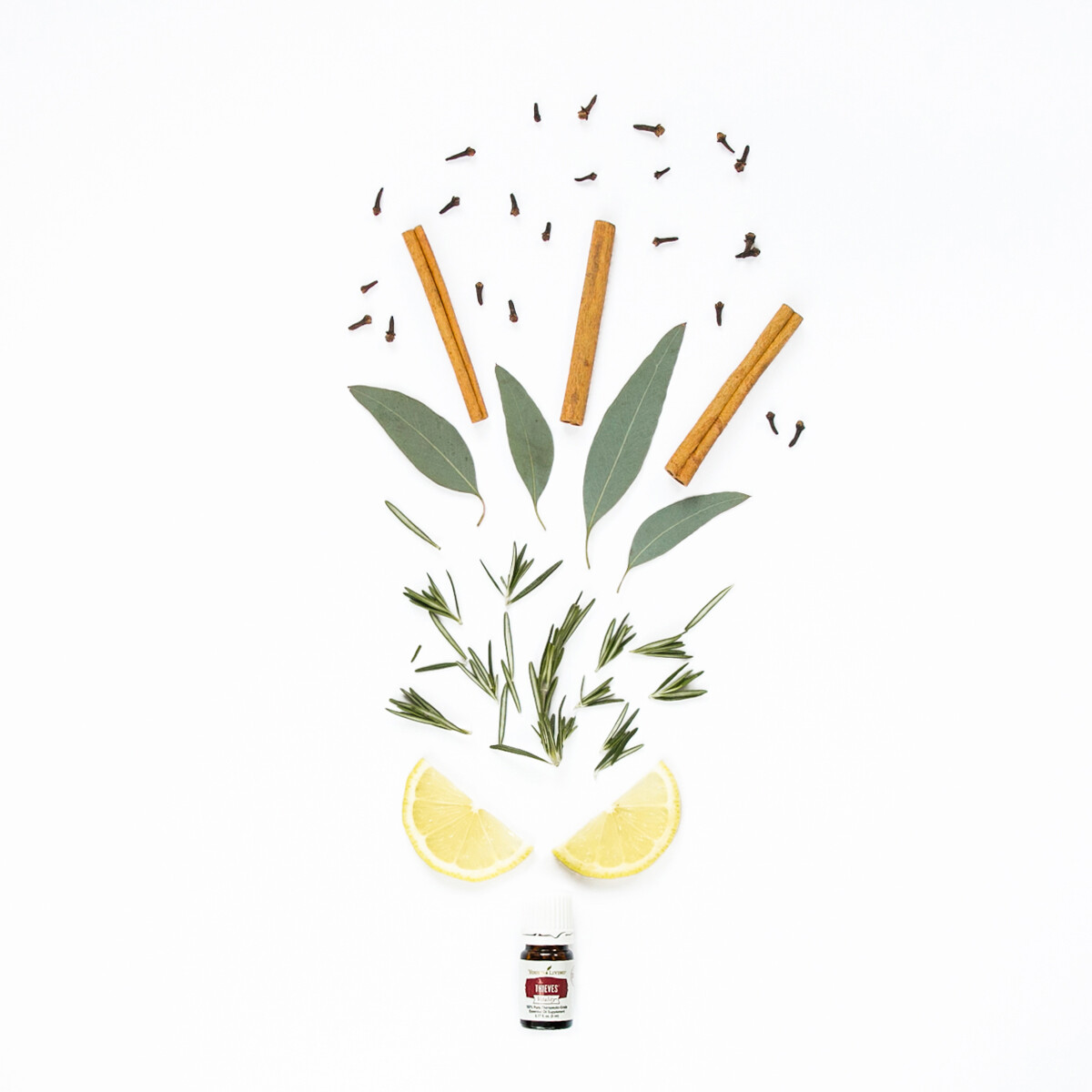 Ways To Use Thieves Essential Oil
Diffuse into the air to kill airborne germs and purify the air.
Place a drop on the bottom of the feet at night to boost the immune system.
Create an immune roller with Thieves, Oregano, Lemon, & Tea Tree for rolling along the spine and feet of children before they go to school or out to a play group.
Add a drop of Thieves Vitality to a mug of hot tea for a boost of wellness.
Place a drop of Thieves Vitality on your tongue and swallow to kill stuff that is causing a sore throat.
Add to a detox bath by putting 3 drops Thieves, Lemon, & Frankincense into a cup of Epsom salts and add to a hot bath and soak for 20-3o minutes.
Place on a washcloth or wool dryer balls to scent your laundry.
Put in a cup of baking soda and sprinkle over your carpet and let sit before vacuuming for a fresh and clean carpet!
As you can see, there are tons of ways to use Thieves!
Ready to harness the power of Thieves in your home?
xo Rachelle
---
P.S. Whenever you're ready... here are 4 ways I can help you take care of yourself and your family:
1. Grab a free copy of my guide
with 7 subtle signs of toxicity overload! This guide will walk you some common signs that you might be missing! I would never have guessed 3 & 4...This may be the missing link in your health puzzle...it was for us.
—
Click Here
2.) Get started with me
There are lots of perks to becoming a part of my Young Living family. I am passionate about educating you to use your oils, not selling you stuff you would never use. -
Check out these customer perks!