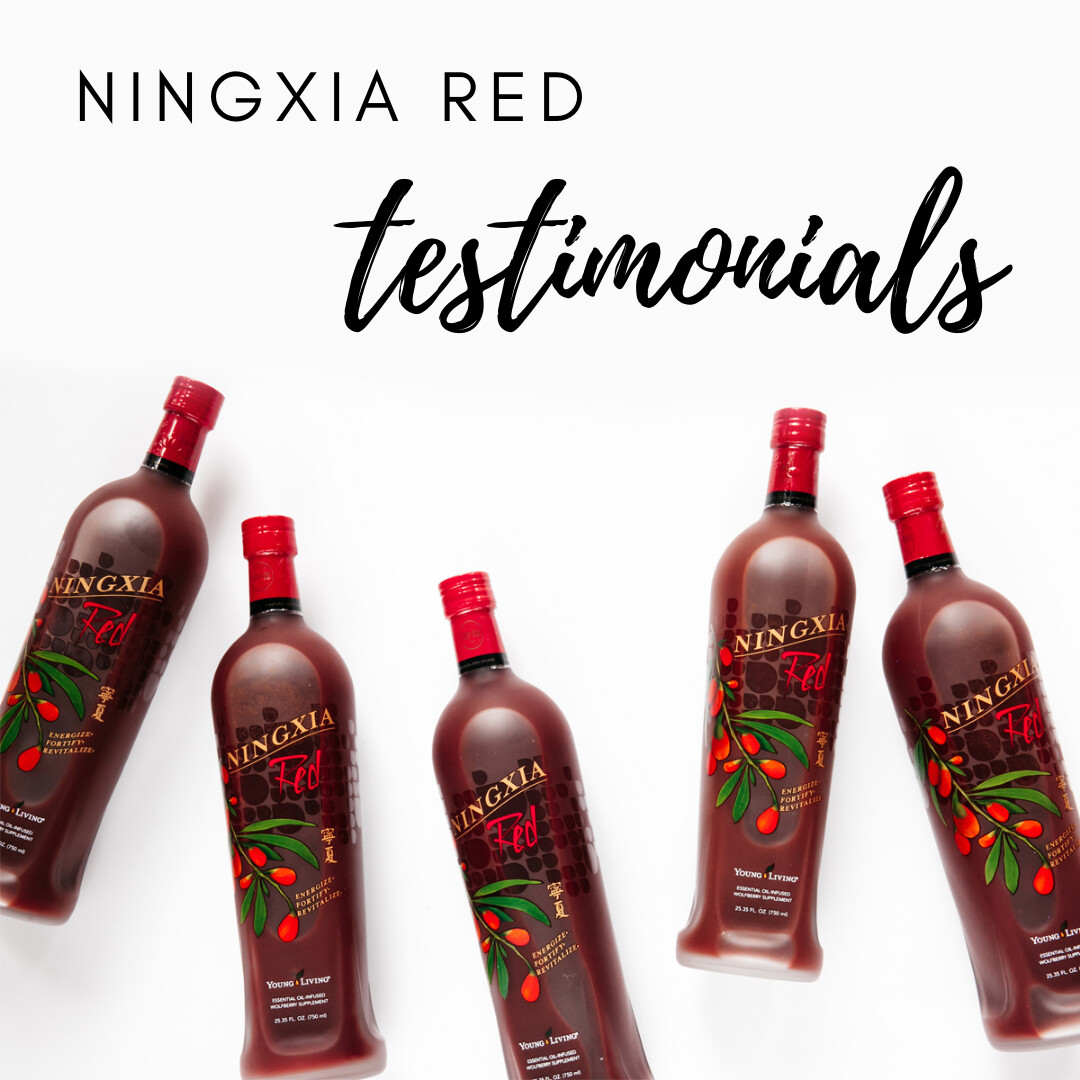 These are the personal testimonies of myself and others that are a part of my Young Living family.
I am not a medical professional and these testimonies are not meant to diagnose, cure, or treat any disease or illnesses...these are our personal stories.
I cannot guarantee that every person will get the same results.
If NingXia Red could do even one of these things for you, don't you think it would be worth a try?
If it doesn't work, you never have to buy it again...but if it does work...it could change your life.
"Since using NingXia Red daily I've seen my face clear up, more energy, and haven't been sick. If I feel post nasal drip trying to start with the change of weather, I just take a second dose in the evening with my Thieves EO.
I have never missed a day of work due to being sick! Love my NingXia shots!" - Leslie M.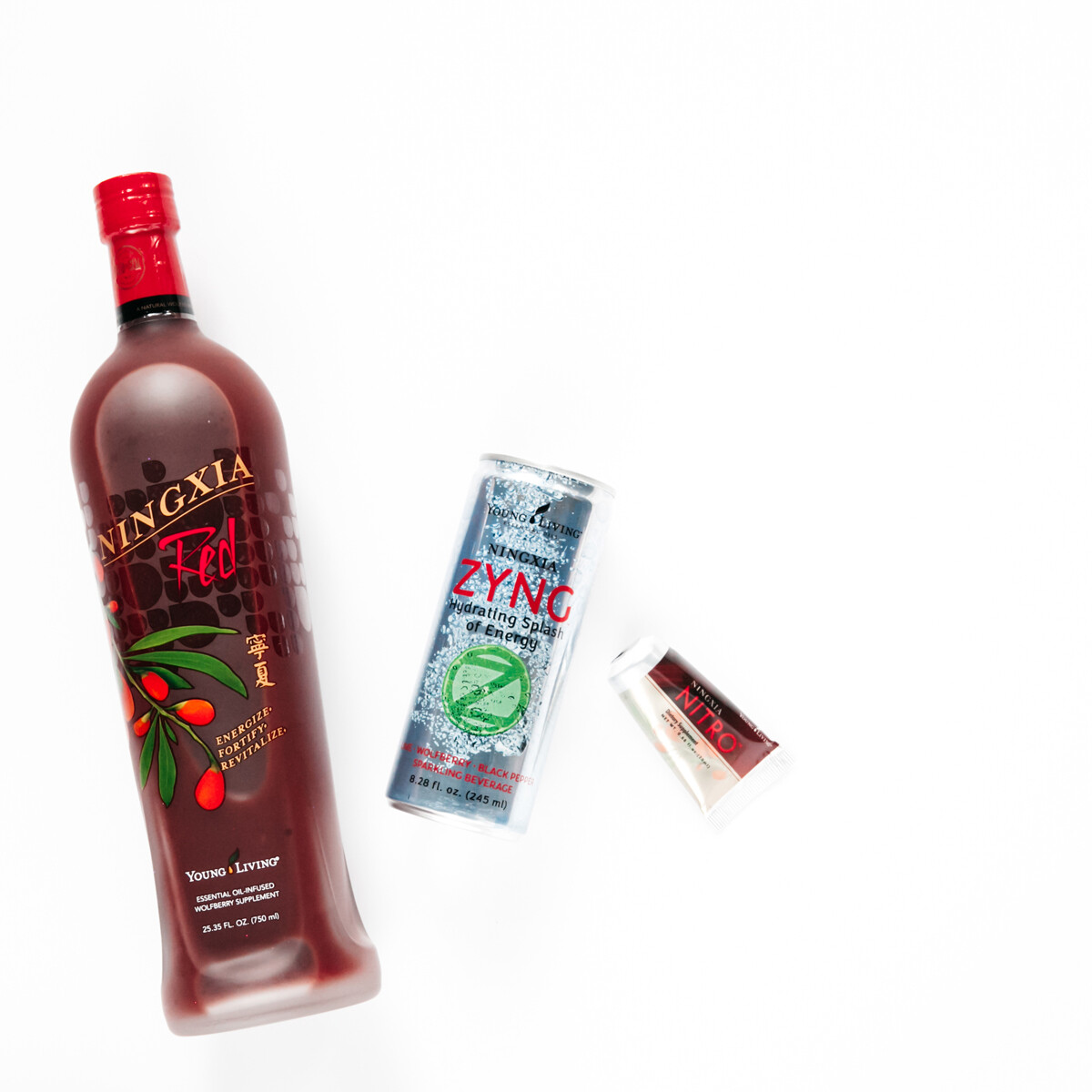 "So, here is my story for our NingXia red challenge. Our family supports a missionary family in Brazil. And from August this year, this family doing home assignment in the US, and they were staying at our house for a week. This couple are in their 50's. And we gave them NingXia Red to drink while they are in home assignment till December. I keep hearing from them that they have more energy to handle so many meetings a day and drive so many hours each day. Those missionaries, the wife is fighting breast cancer and going through natural therapy. So I thought it will be an awesome blessing for them to drink something natural and more powerful while they're traveling here!" - Anastasia B.
"Well...I just flew in from my trip to Nashville and Memphis Tennessee. My results for skin and energy have been amazing. In the middle of the day, I took a Nitro shot and could keep sightseeing till night time! It has been amazing keeping me in good health and in sleep patterns for my journey!!" - Stephanie C.
"So I'm on day 8 of 13 of my straight overnight 12 + hour shifts at work and I'm still going strong! This is actually a BIG surprise...normally around 4 straight I become exhausted and start doing things like locking my keys in the car or losing patience with the people around me! I can't help to think this NingXia Challenge has had a positive effect on my energy level and overall general well being!!! NingXia Red for the WIN!!!" - Nichole G.
"Another story is my family, since its me and my husband. :) when we just started drinking this drink we didn't notice any big changes. But right now we definitely feel more healthier, stronger, energetic. Every year at work my husband has to get a flu shot, and last year he got sick after a shot 🤦 but this time, we've been taking vitamin C and drinking NingXia, and he didn't get sick. And overall, it feels like our family is more healthier then before. I have noticed that my skin is more silky and smooth. Especially after having a baby and having hormonal imbalance, I definitely can see how it's working. And the last thing, my periods aren't that painful as a few months ago. So... definitely this drink and God's mercy 😊" - Anastasia B.
"I used the NingXia Red to detox from prescription drugs. This worked well with kidney & liver cleanse protocols!" - Patty C.
"I absolutely love this product. I've definitely noticed that my body has been trying to fight not getting sick and I can definitely tell that the Ningxia Red is warding off sickness!" - Jessica J.
"So definitely notice I don't have as much drive or am a little lethargic in the afternoon if I don't take my NingXia. My parents were in town this week too, so I gave them some of my NingXia and shared with them why I take it and that it makes me feel better!" - Holly C.
"I will never be without it! It has helped me tremendously in my health and energy!!! I love love love it!!!♥️♥️♥️♥️♥️♥️" - Lynda S.
xo Rachelle
---
P.S. There are lots of perks to becoming a part of my Young Living family. I am passionate about educating you to use your oils, not selling you stuff you would never use. - Check out these customer perks!