The CBD Premium Starter Bundle comes with a Calm CBD Roll-on, a Citrus CBD oil, and CBD muscle rub.
Nature's Ultra
CBD blends
high-quality CBD isolate with essential oils from Young Living for a Smart Spectrum CBD. It provides all of the benefits of pure, potent CBD combined with the best essential oils in the marketplace. There's no other company in the world that uses this incredible formula.
You can choose to get these 3 products in two different strengths.
The Normal Strength CBD Bundle is valued at $262 but it is only $165! That is a savings of $97!
The Maximum Strength Bundle is valued at $446 but it is only $265. That is a savings of $196!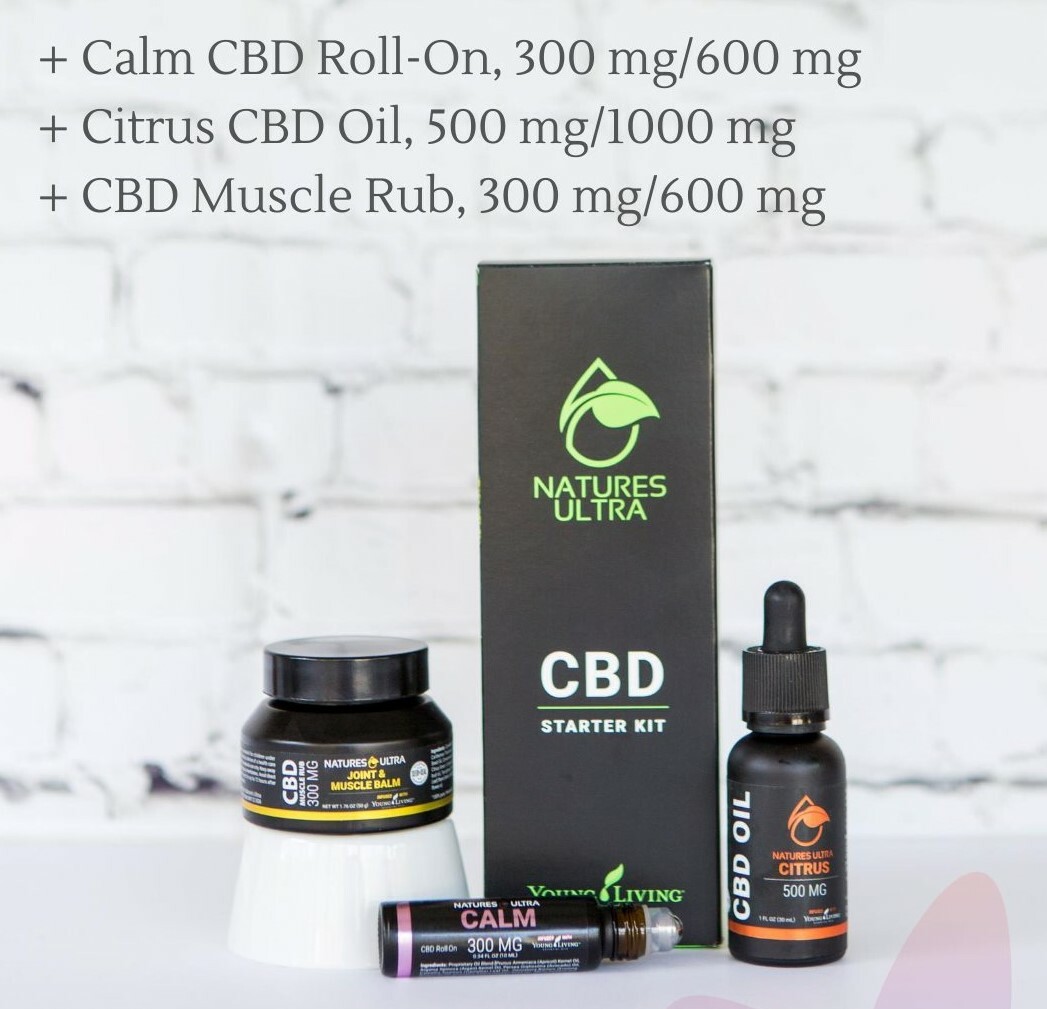 ITEMS INCLUDED
CBD Muscle Rub
CBD Citrus Drops
CBD Calm Roller
With the CBD bundle, you will automatically get 24% off the retail price every time you buy. It's like Costco except even better because you never have to pay an annual fee! It's a preferred customer membership for life!
Or you can order different CBD products separately! You can do it however you want. Shop the CBD products here!
I would love to welcome you to our Young Living family. We have an amazing and supportive Facebook community that is a wonderful place to ask all your questions! Every month, we have special classes on a variety of topics for both long-distance customers and customers close by! We will walk with you every step of the way! You are never alone on this journey <3
xo Rachelle
P.S. There are lots of perks to becoming a part of my Young Living family. I am passionate about educating you to use your oils, not selling you stuff you would never use. -
Check out these customer perks!