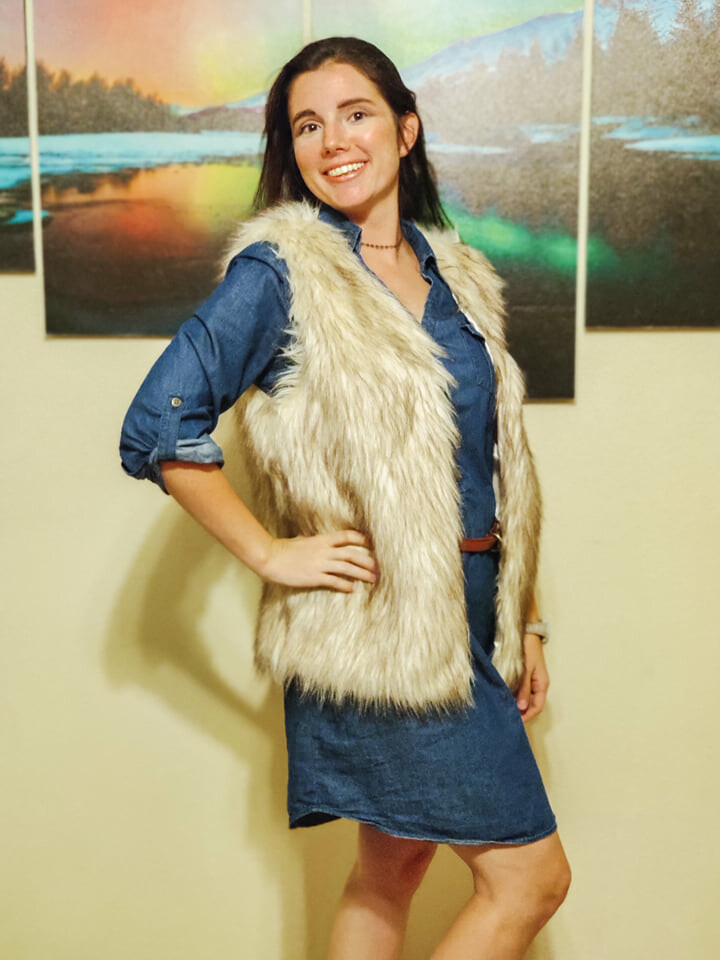 Creating a fall capsule wardrobe is simple! I am going to keep this fast & easy!
Step 1.) Pick a few colors that coordinate well and that look good on you! If you have a lot of colors that look good on you and that you enjoy wearing, you might pick darker colors for your fall wardrobe and brighter ones for your spring wardrobe so you can enjoy wearing all your favorites!
For my fall capsule wardrobe colors, I choose tan & maroon and red & black!
Step 2.) Pick a fun accessory that you could wear with a variety of clothing...I choose a vest to stay warmer...you could pick scarves, hats, etc.
Step 3.) Make sure you have some solid shirts along with some patterns so you can layer and have fun with it! I decided to go with plaid because I could wear things under it or wear things on top of it!
Step 4.) Go through your closet and pull out everything that could go into your capsule wardrobe. If you need more items, I highly recommend ThredUp! It's an online thrift store and you can actually pick to look at just the colors and sizes that you need! It's like magic! I just tried it for the first time and I was seriously so impressed with the quality of clothes that I got and the prices! Everything came very nicely packaged too!
If you'd like to get $10 off your first ThredUp purchase, use my referral link!
So here are all the wardrobe combinations I found with
3 Vests (all 3 came from ThredUp)
4 Dresses (all my new dresses besides my Jean dress came from ThredUp)
4 Plaid Shirts (one of my plaid shirts I grabbed from ThredUp)
2 Solid Tank Tops
5 Solid Long-Sleeved Shirts
Yes, I do have a few other clothes in my closet besides these but this is the majority of my pieces and I'm loving all the combinations!
Photo credit: My sister, Autumn! Thanks for taking my pics sis!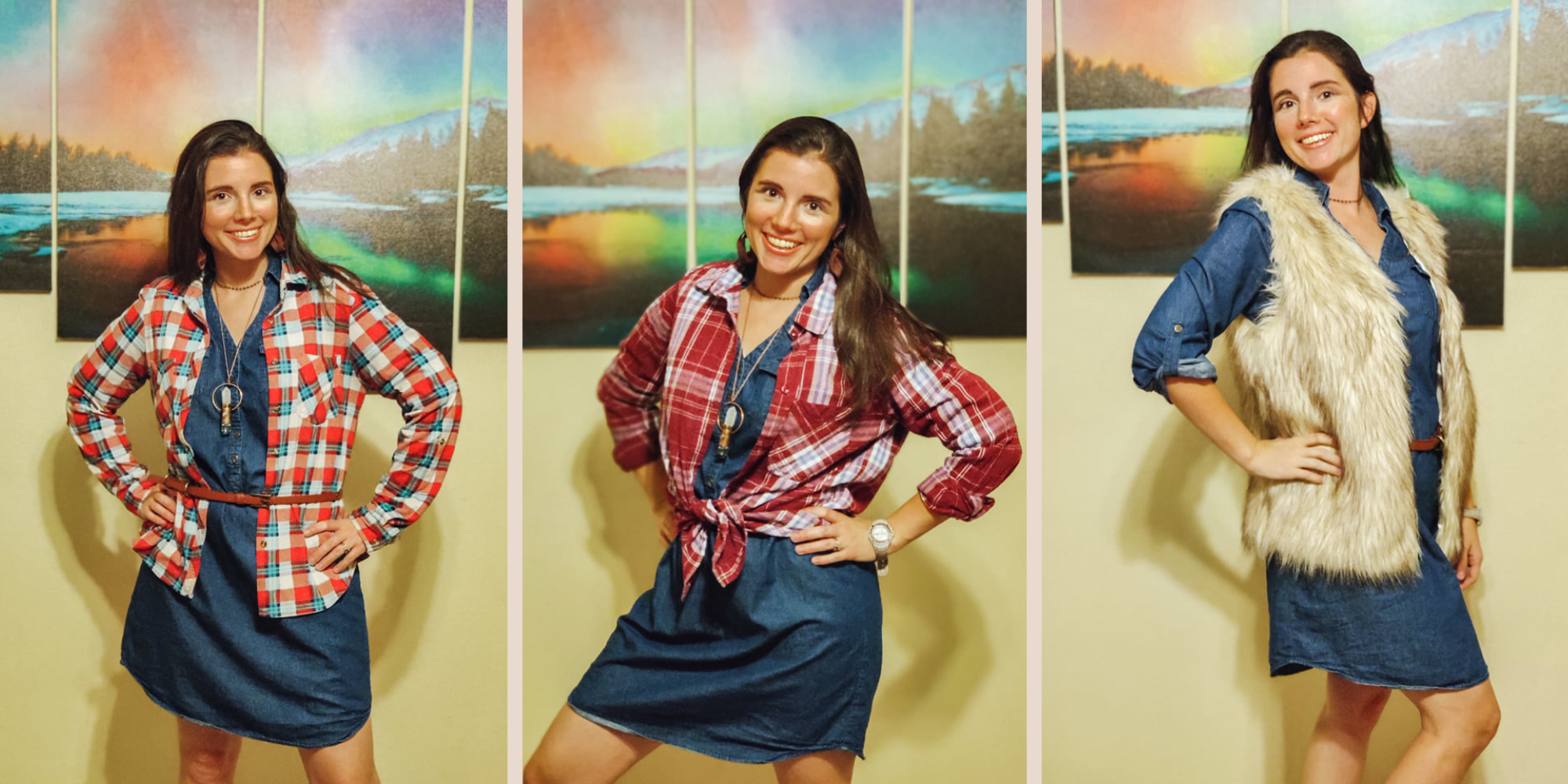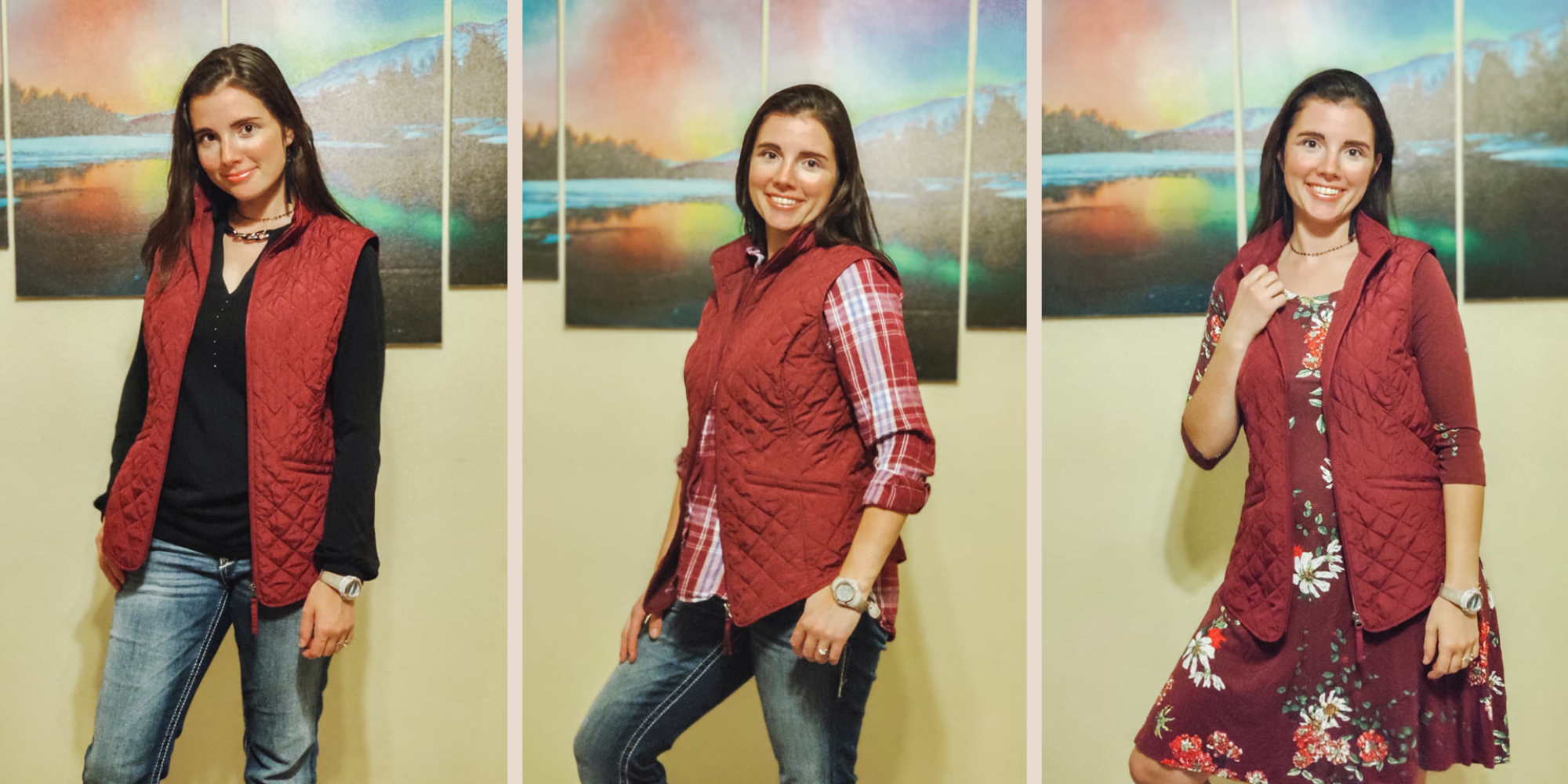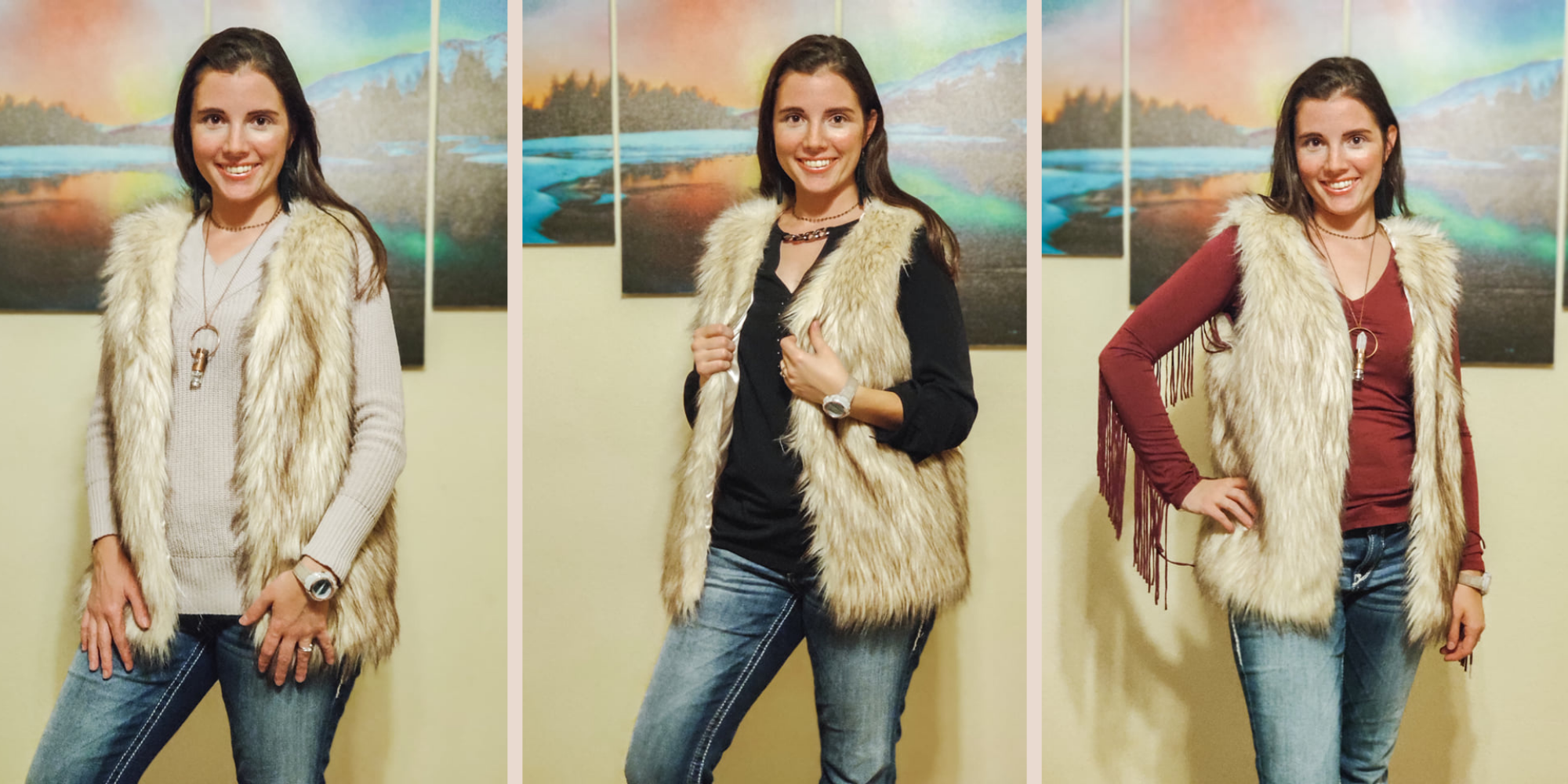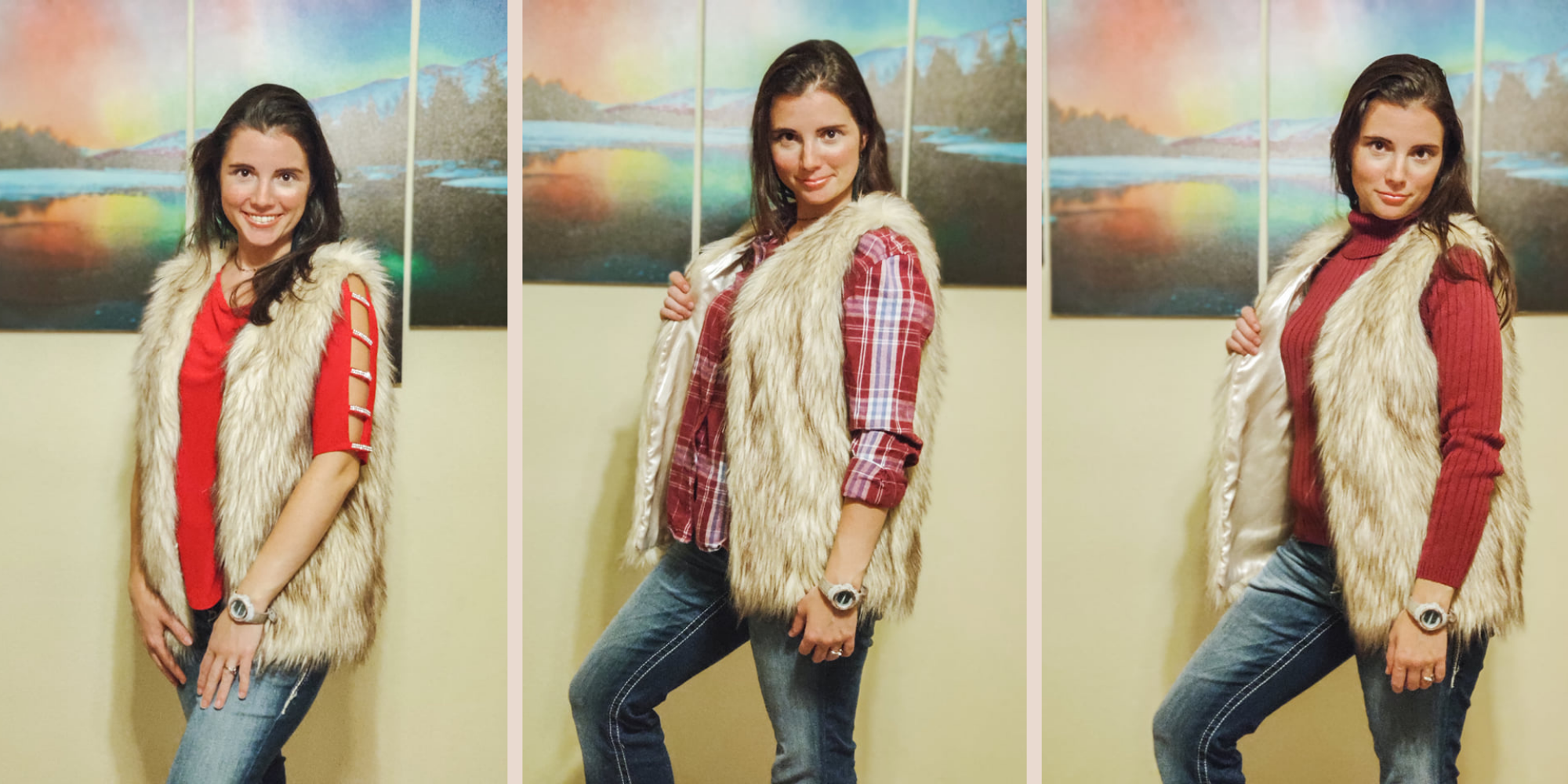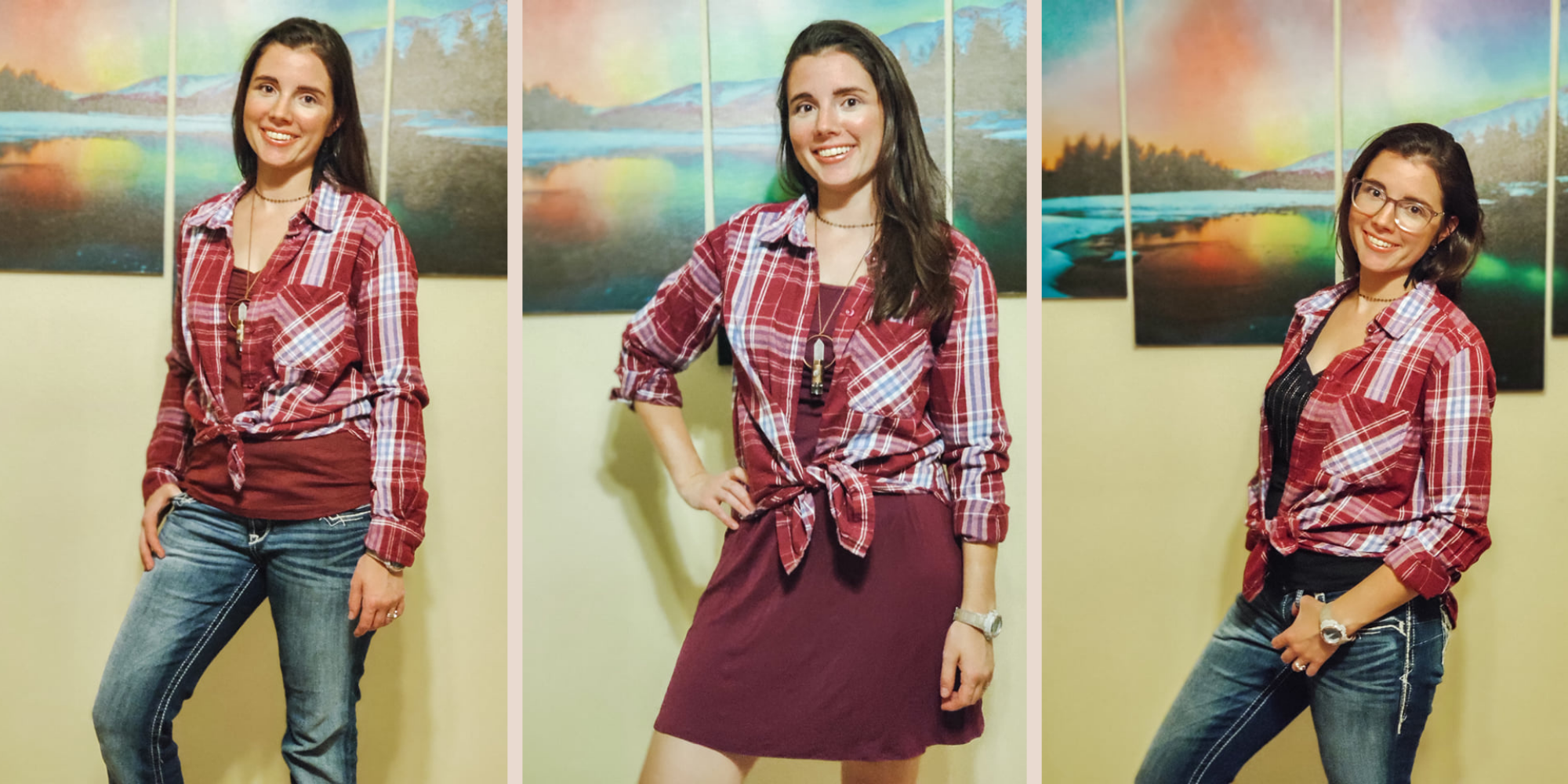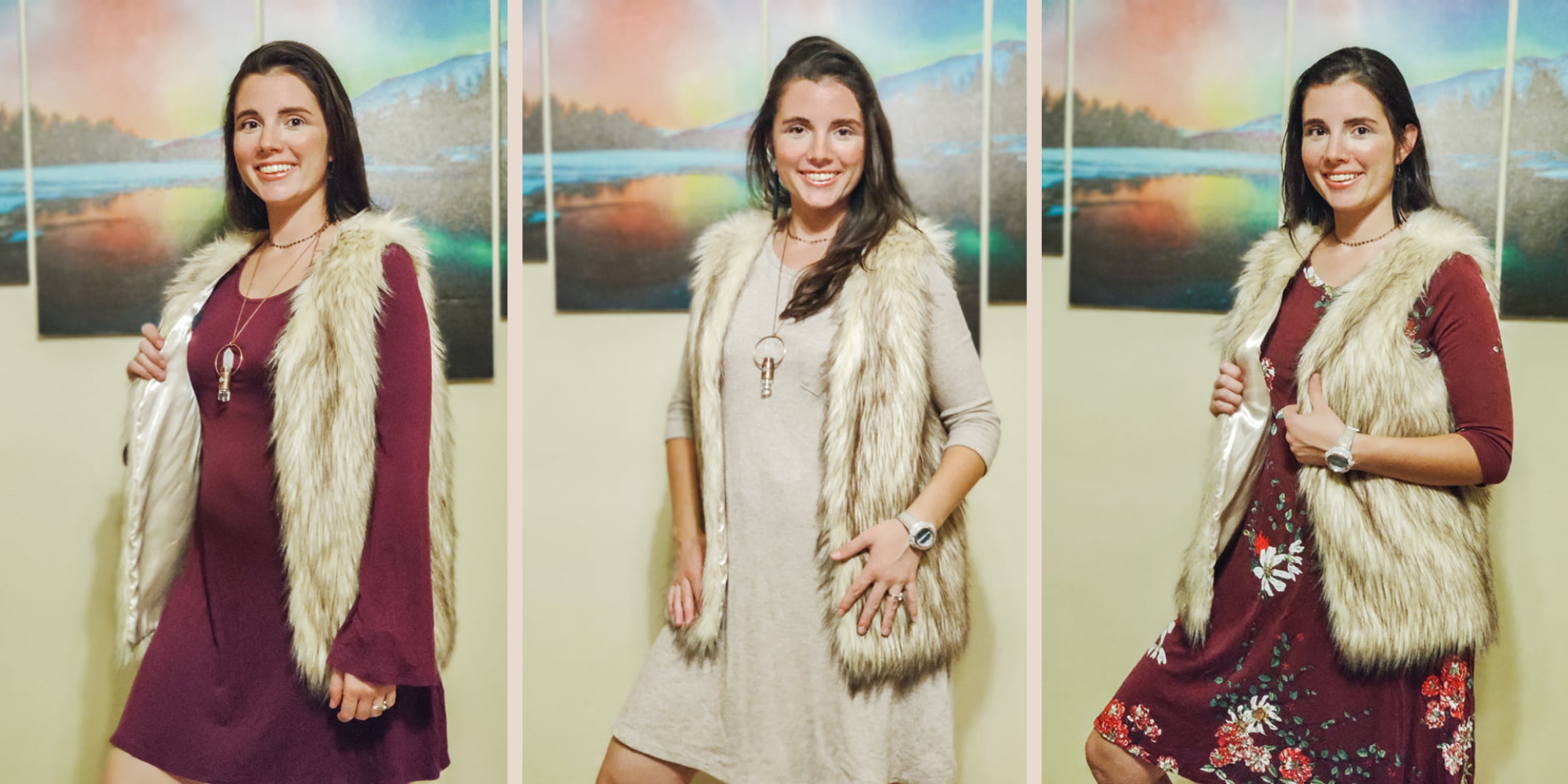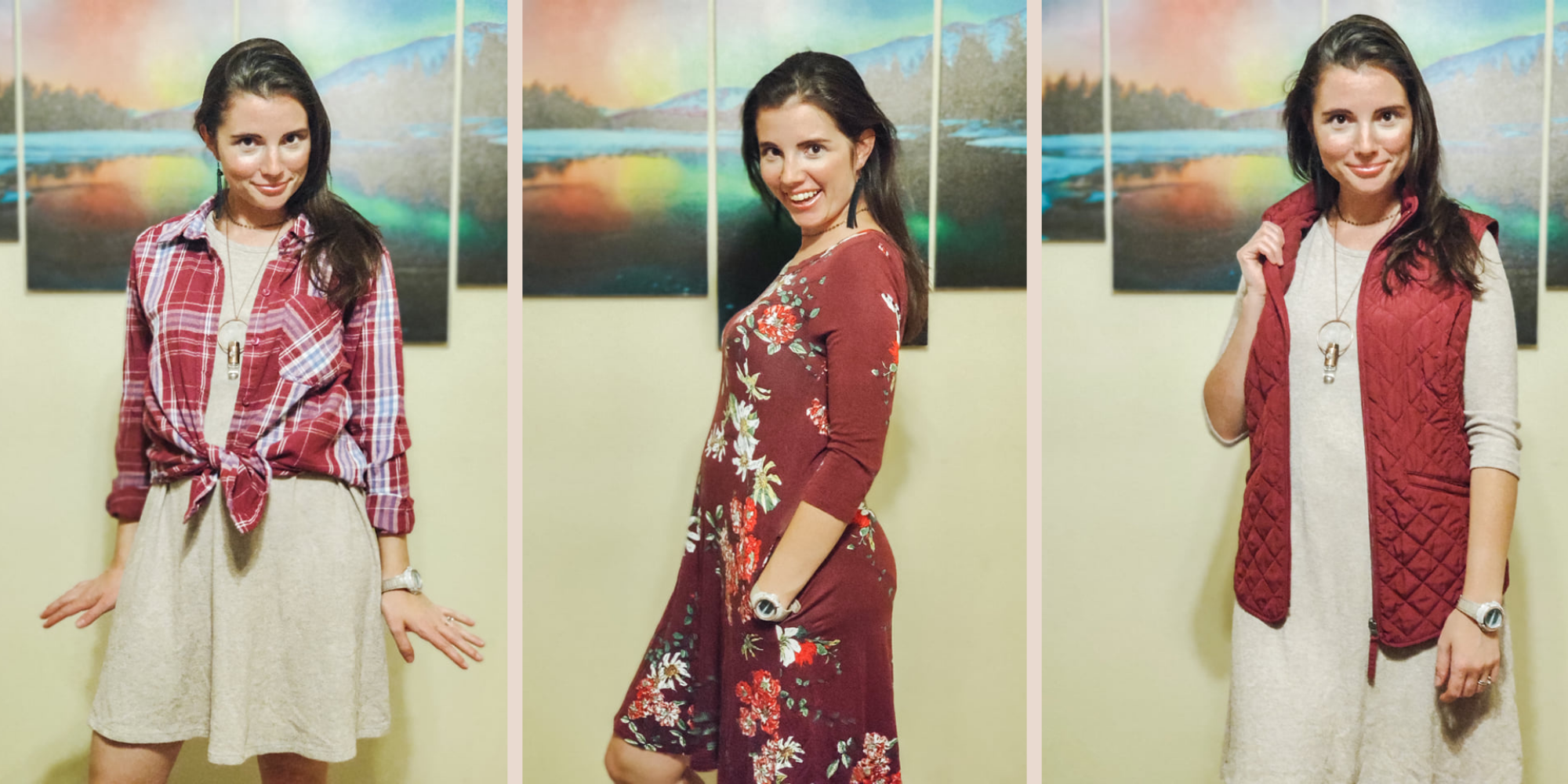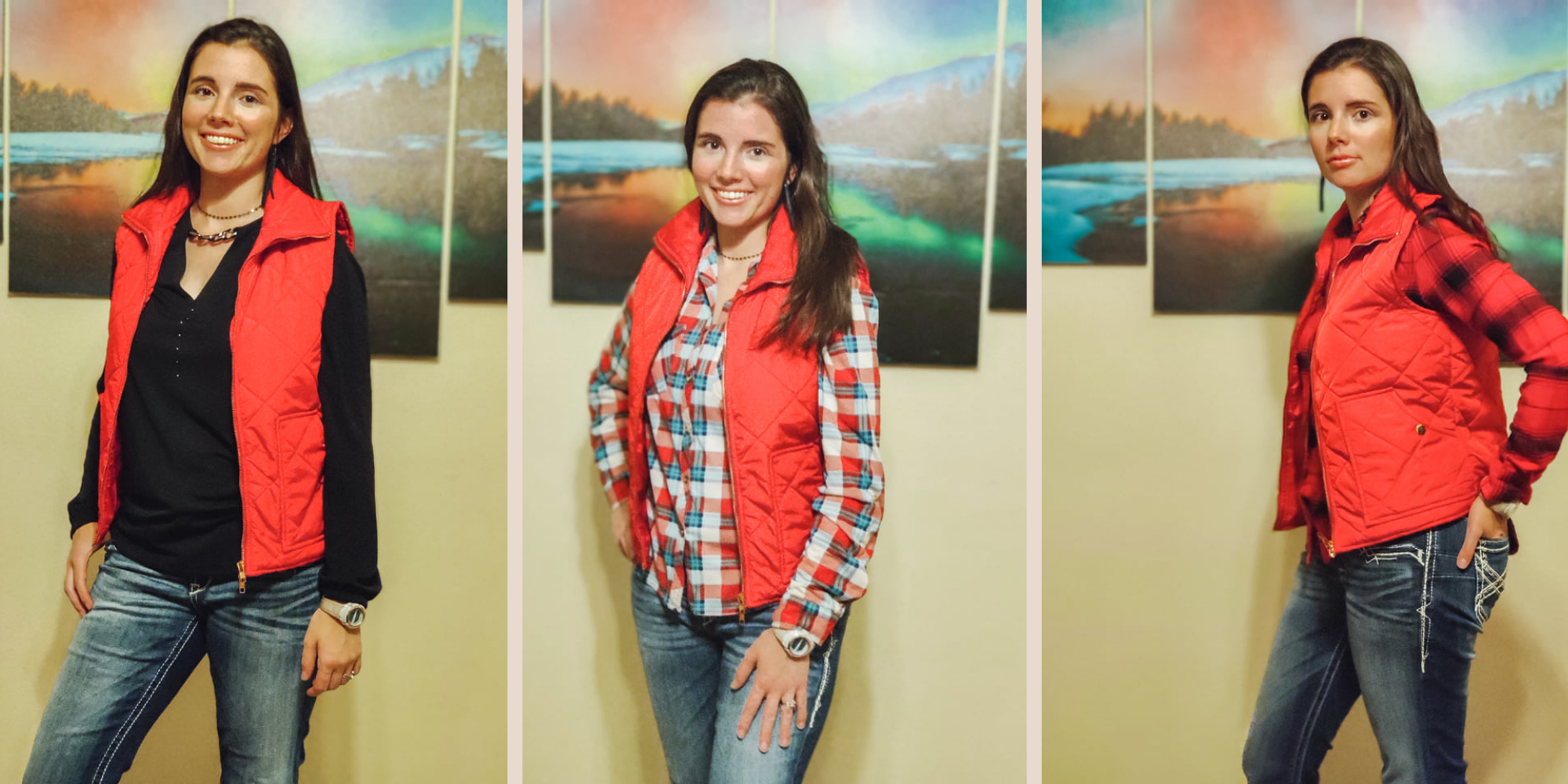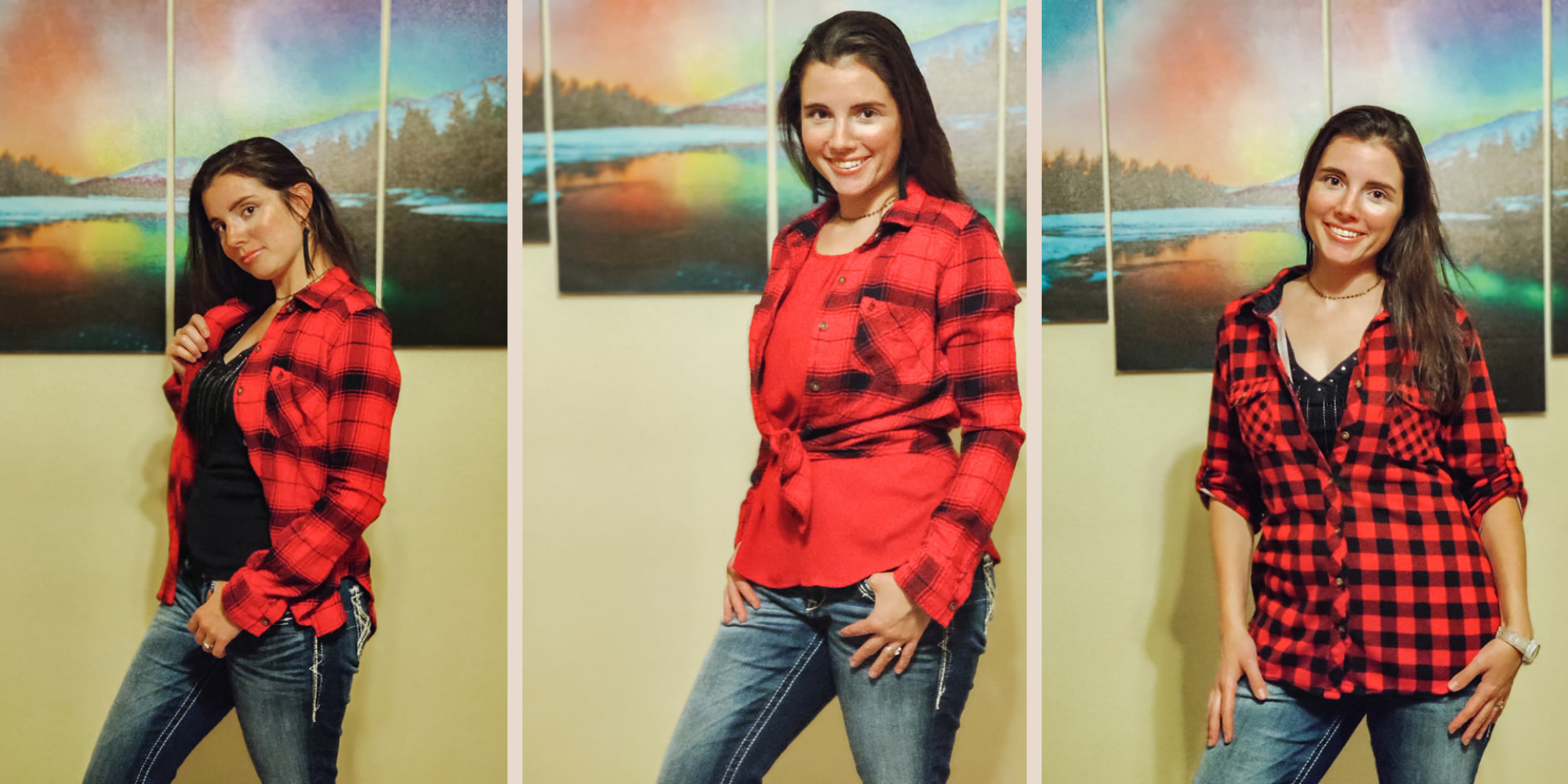 What is your favorite combination?!