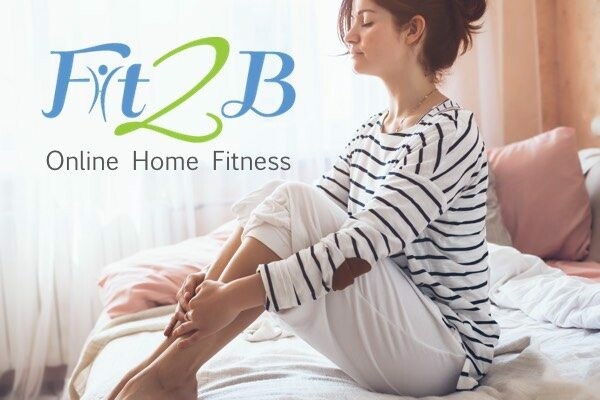 I used to hate exercise...I mean H.A.T.E. it. Even though I knew it was good for me and important for my health!
Fit2B changed my perspective of exercise so that it became a joy, not a burden. It changed my view of my body and what I expected it to look like after a baby and helped me have more grace towards myself and a new confidence in my post-partum body. And it helped me on my journey to healing my diastasis recti.
Together, Fit2B and my pelvic floor therapist has made a huge difference in my quality of life and I continue to work on healing my diastasis and become stronger every day. If you are tired of the same old, "push yourself until you are dying workouts" and you are wanting a stronger,
flatter stomach
& core, try Fit2B. You will be sooo glad you did.
Take this free Core Fitness Assessment & you'll receive 3 of Fit2B's workouts for free based on your results! It's a great way to try it out and see if you like it! If you decide you want to sign up for Fit2B, make sure to
click my referral link for $10 off!
HERE ARE A FEW PRINTABLES I CREATED TO HELP ME STAY CONSISTENT!
Here is a free Fit2B Exercise Tracker sheet (5 a week for 5 weeks) so you can focus on consistency! Either fill it in for your whole month and plan out your exercises ahead of time or play it by ear and just write them in when you do them!
Grab this free guide I have for you below with almost all of Fit2B's exercises organized by lower body, upper body, cardio and stretching routines (I left out the specific prenatal & postnatal exercises because not everyone is pregnant or has a baby)!
You can use this guide to easily do 2 leg routines, 2 arm routines, and 1 cardio + 1 stretching routine per week as you work through the levels and gain strength! All of these routines also target the core with tummy safe breathing so if you work on strengthening the whole body, you will also burn fat in that area as well! Some exercises are listed in different target areas because they target both pretty equally. Disclaimer: I'm still working through all the exercises myself so if I'll update this if I find exercises in the wrong column!
xo Rachelle <3
---
P.S. Grab a free copy of my guide
With 5 exercises for a stronger pelvic floor! You can finally stop worrying about peeing yourself with these pelvic floor and diastasis recti tummy exercises!
—
Click Here