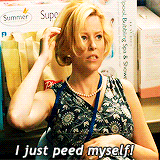 Are you afraid to do certain activities because you'll pee your pants?
This used to be me too. I would avoid jumping, running, and other activities because I just couldn't hold it after babies. Tons of people told me that it was normal. But what I found out was that though it is very common, it's not normal. You can heal your diastasis recti and your pelvic floor after babies. You don't have to stop doing the activities you love!
Grab my free guide with 5 exercises that helped me strengthen my pelvic floor!